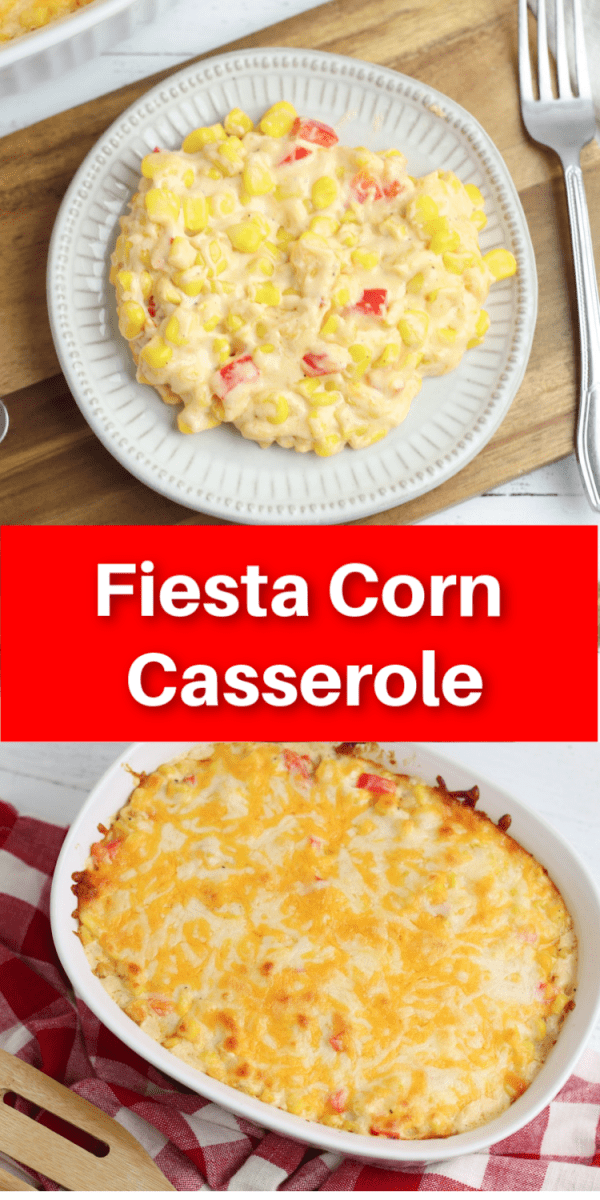 This corn casserole recipe is so easy and has delicious fiesta flavors. The perfect side dish for lots of meals!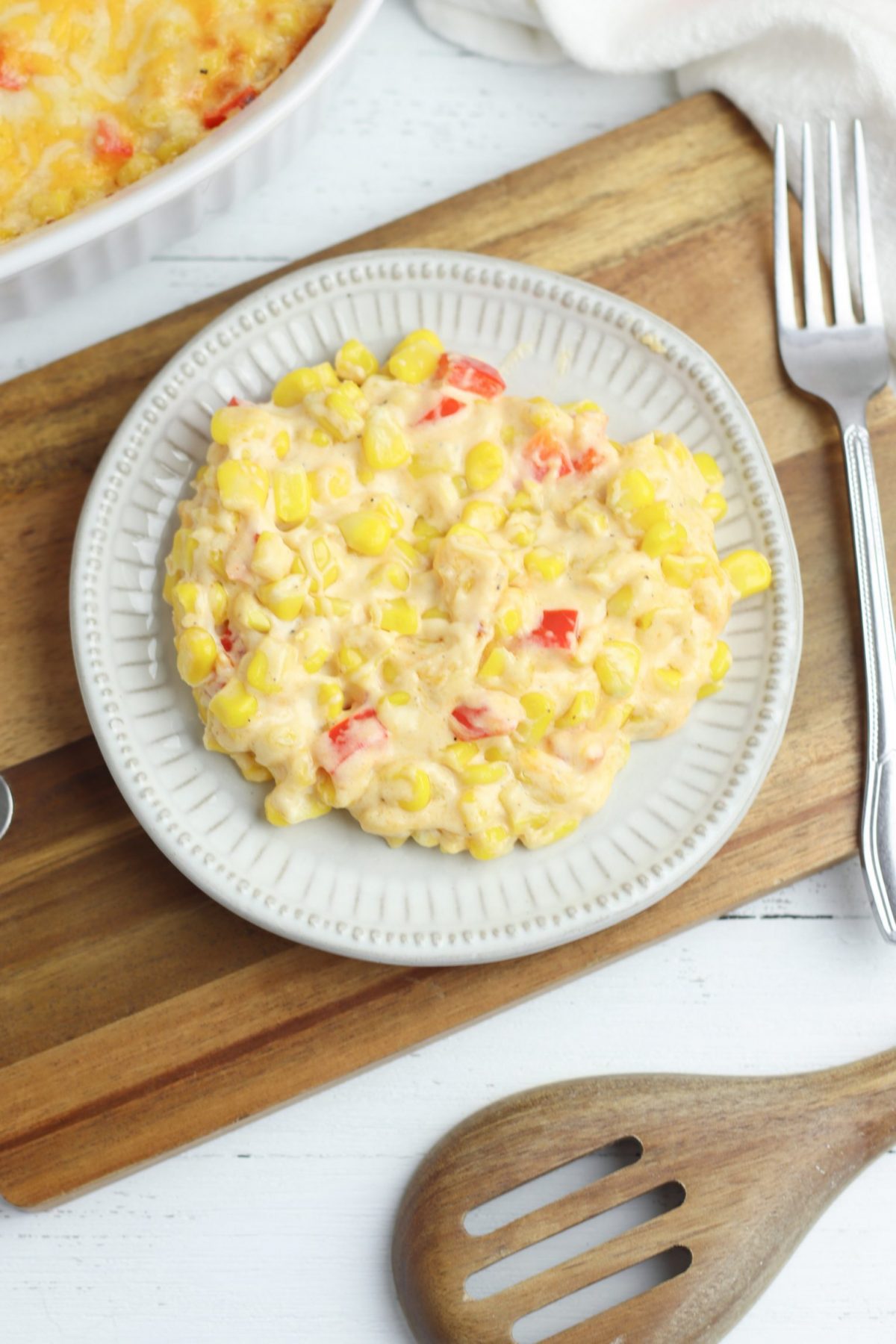 Recipe for a Corn Casserole
I love a good casserole – especially when it can be used a casserole.
This corn casserole recipe is really easy to throw together – it has amazing flavors and a crowd favorite.
It is pretty indulgent with the cream cheese, so if you want to make it a little better-for-you, you can always use reduced-fat cream cheese or a Greek Yogurt cream cheese instead.
You can easily dress it up by adding in some bacon bits or more vegetables like onions. I think this could even be served with chips!
Mexican Corn Casserole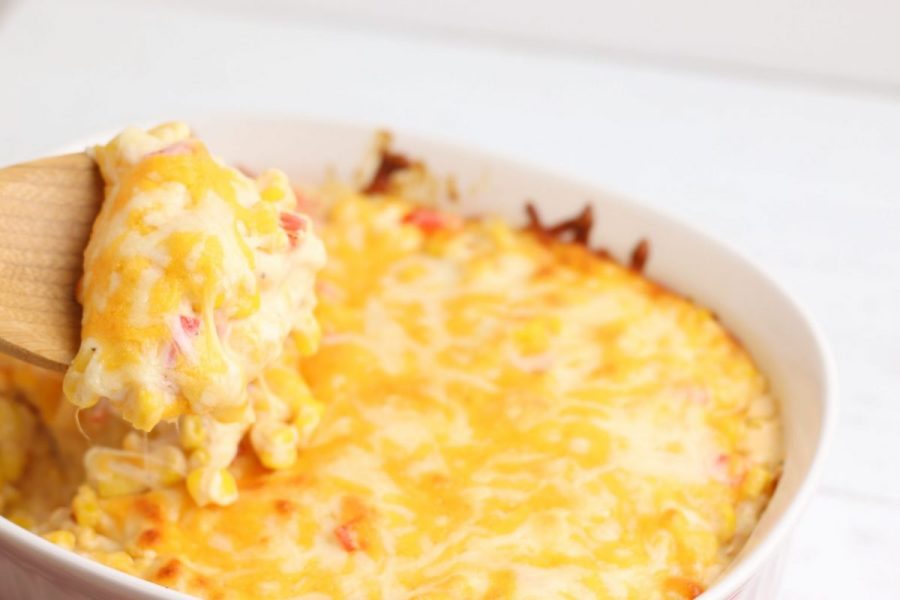 Ingredients:
2 12-ounce packages frozen corn
1 red bell pepper, diced
1 teaspoon salt
1 teaspoon black pepper
1 teaspoon paprika
2 tablespoons butter
1 8-ounce package cream cheese, cubed
2 cups shredded cheddar Jack cheese, divided
Instructions:
Preheat oven to 350 degrees and prepare a 2-quart casserole dish by greasing with nonstick cooking spray.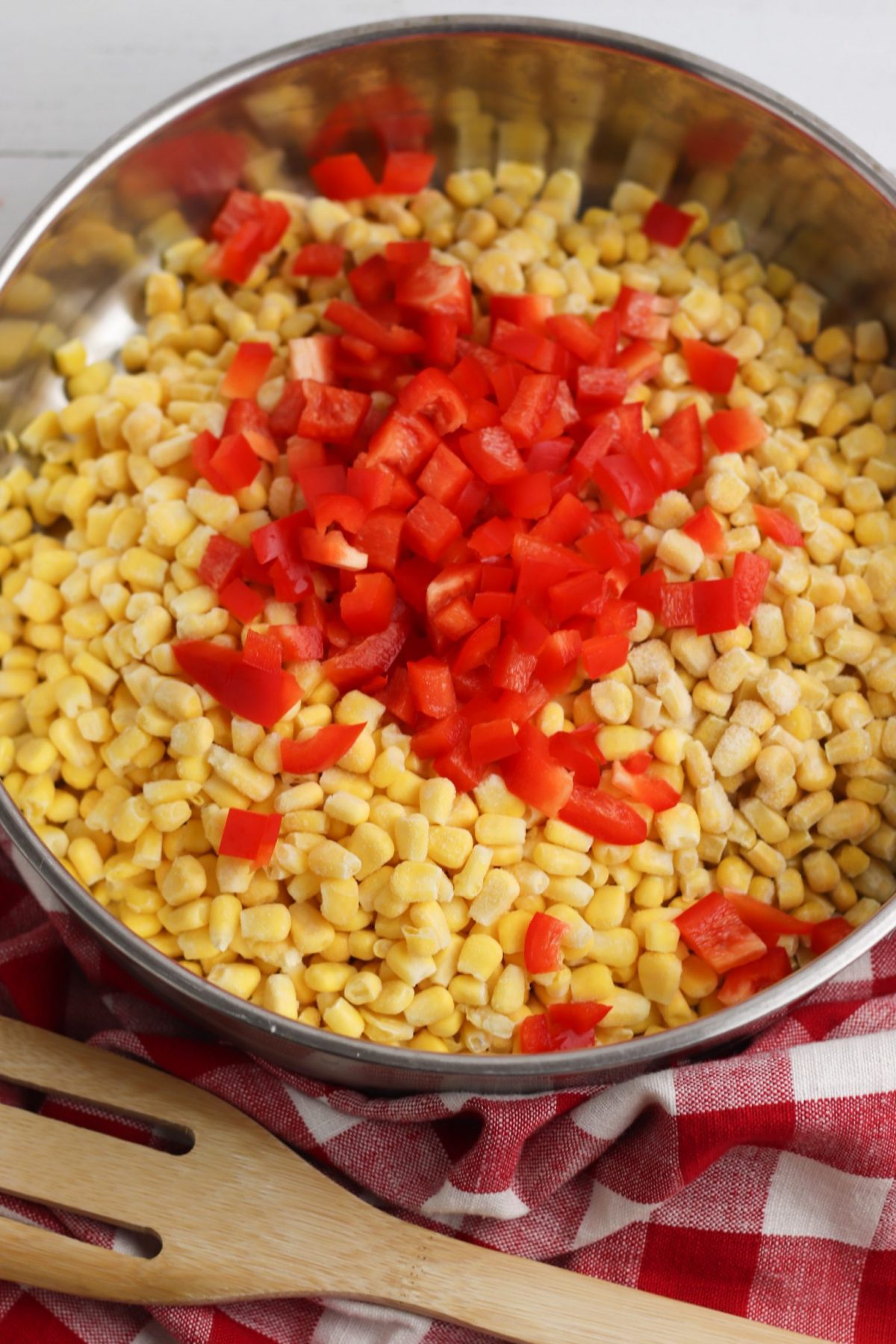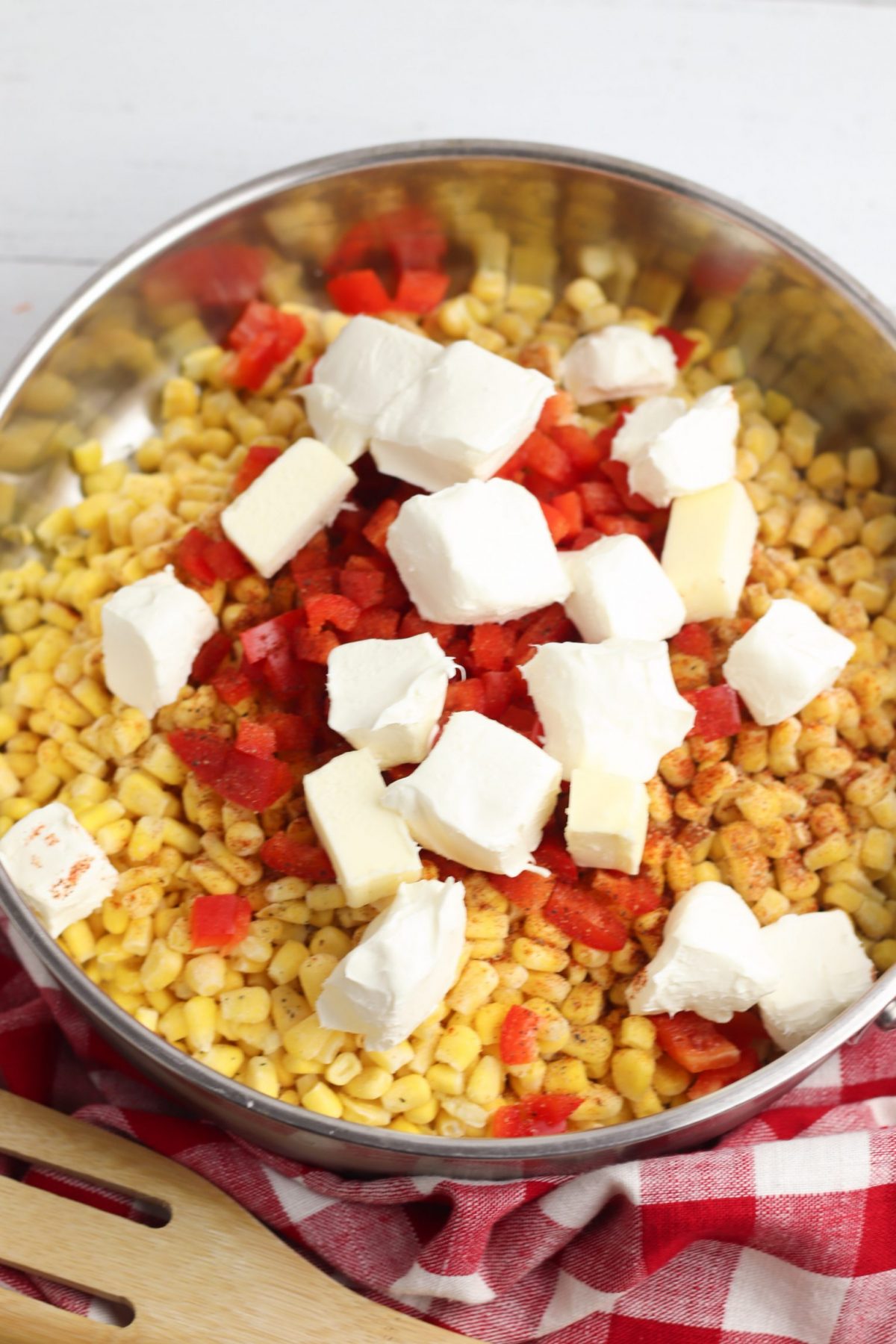 Add frozen corn, bell pepper, salt, pepper, paprika, butter, and cream cheese to a large skillet. Cook over medium heat until corn is cooked through and cream cheese is melted.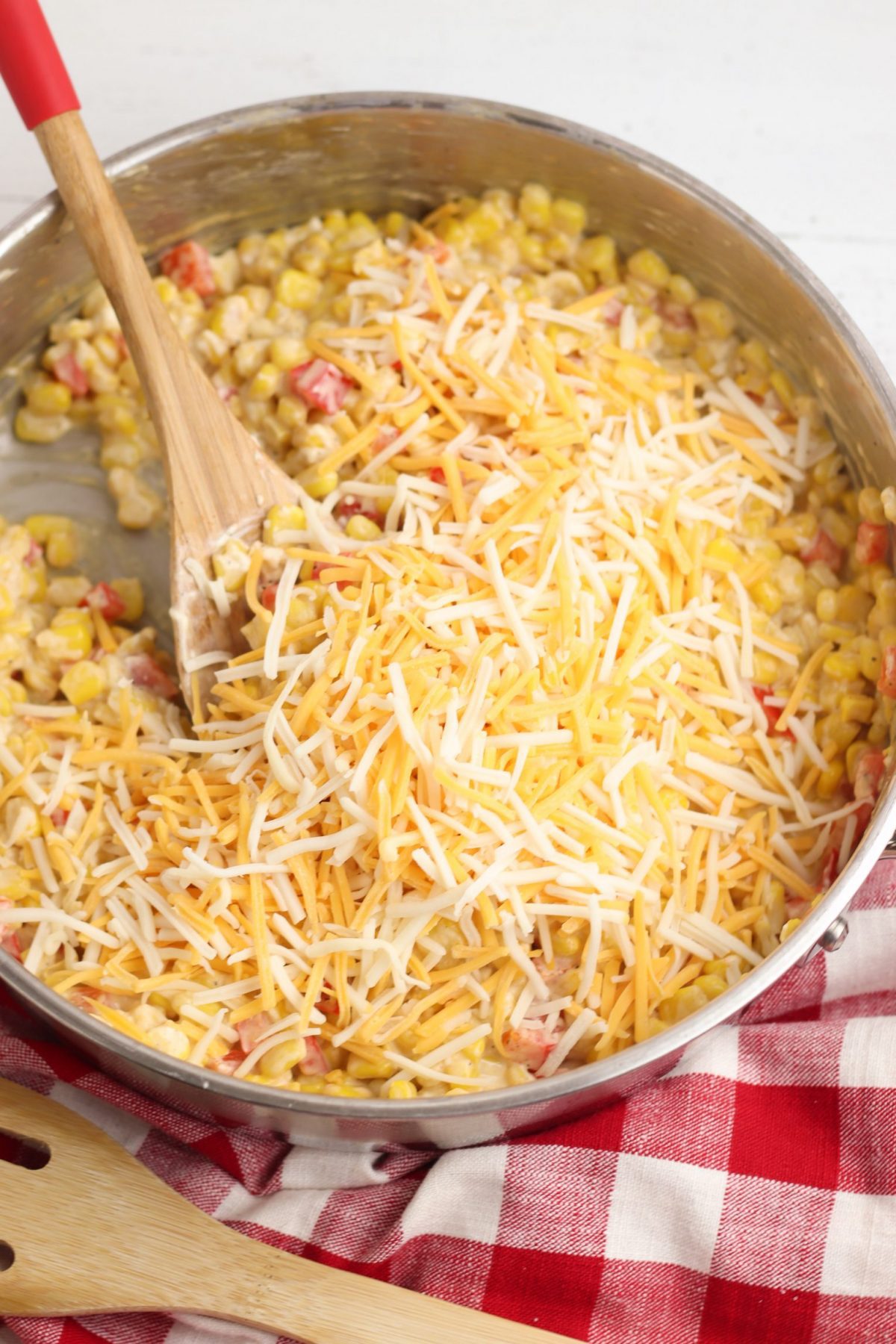 Remove from heat and stir in 1 cup of shredded cheese.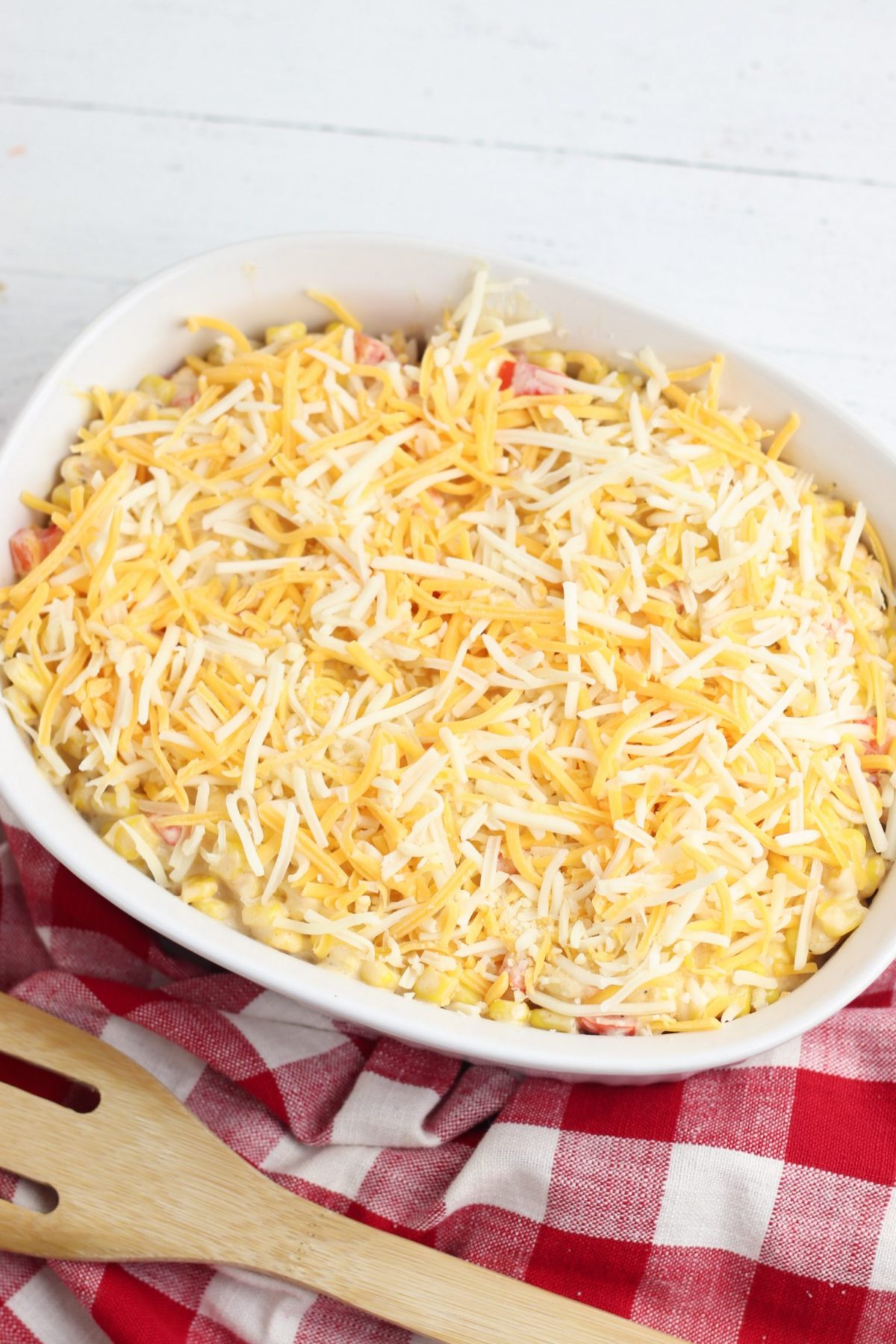 Pour ingredients into prepared baking pan and top with remaining cheese.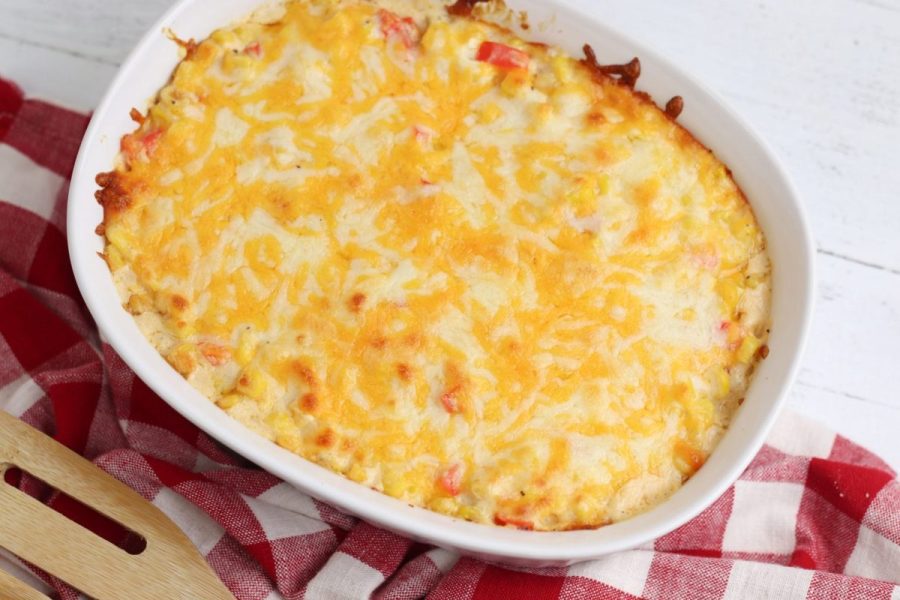 Bake for 20 to 25 minutes or until cheese is melted and bubbly.
Never miss a recipe!
Signup to always have the latest and greatest side dish recipes that always disappear first!
Cream Cheese Corn Casserole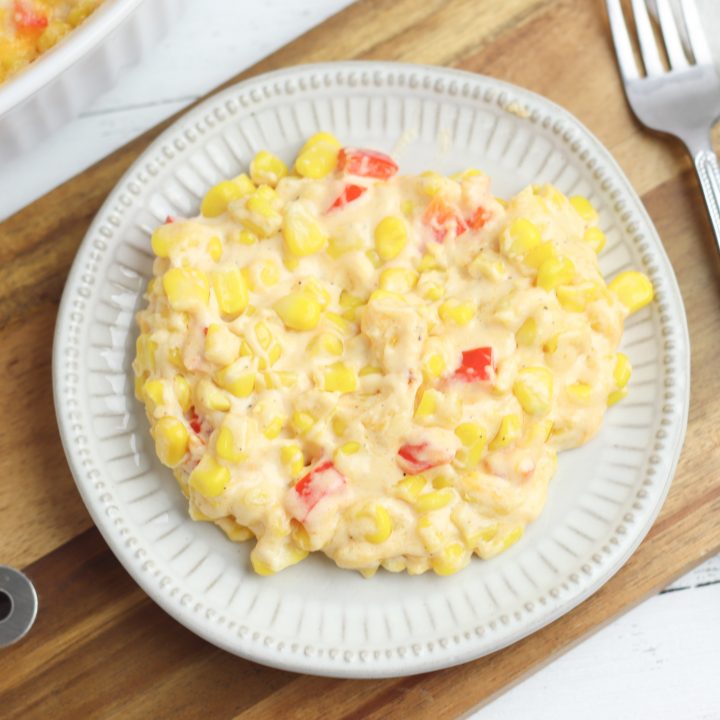 Easy Fiesta Corn Casserole
Ingredients
2 12-ounce packages frozen corn
1 red bell pepper, diced
1 teaspoon salt
1 teaspoon black pepper
1 teaspoon paprika
2 tablespoons butter
1 8-ounce package cream cheese, cubed
2 cups shredded cheddar Jack cheese, divided
Instructions
Preheat oven to 350 degrees and prepare a 2-quart casserole dish by greasing with nonstick cooking spray.
Add frozen corn, bell pepper, salt, pepper, paprika, butter, and cream cheese to a large skillet. Cook over medium heat until corn is cooked through and cream cheese is melted.
Remove from heat and stir in 1 cup of shredded cheese.
Pour ingredients into prepared baking pan and top with remaining cheese.
Bake for 20 to 25 minutes or until cheese is melted and bubbly