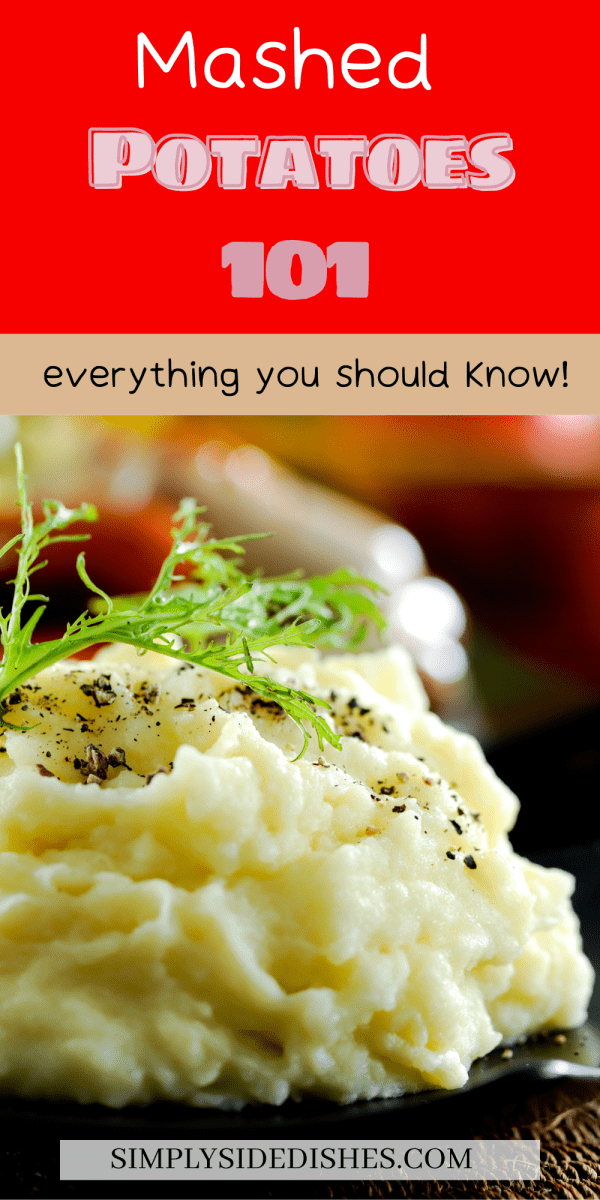 Mashed potatoes are a classic comfort food that has been enjoyed for centuries. Whether it's a side dish to accompany your favorite entrée or the main feature of your meal, mashed potatoes are a universally beloved starch. But what is it that makes mashed potatoes so special? In this guide, we'll explore the basics of making delicious mashed potatoes with step-by-step instructions and helpful tips. Welcome to Mashed Potatoes 101!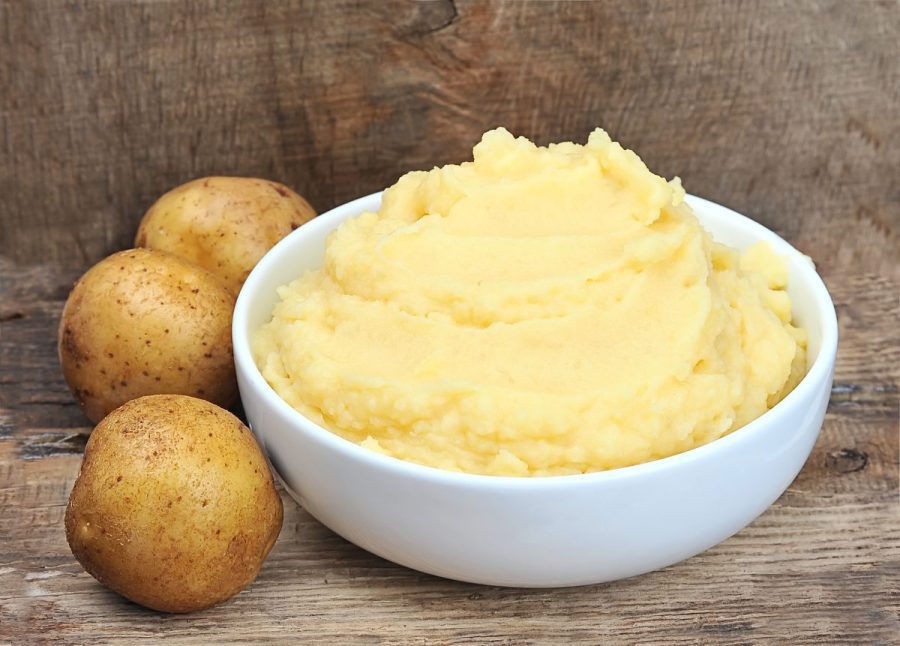 Mashed potatoes are a classic side dish that can be found on dinner tables all over the world. You can also try making the redskin potato recipe that I did for my kids. They enjoyed it a lot!
Whether you're looking for a simple recipe to impress your guests or to prepare something delicious and nourishing for your family, mashed potatoes are always a great option!
In this article, we will look talk about all things mashed potatoes, common questions about preparing mashed potatoes, tips for making perfect mash every time, share our favorite recipes, and answer any other questions you may have.
Table of Contents
What Kind of Potatoes Are Best For Making Mashed Potatoes?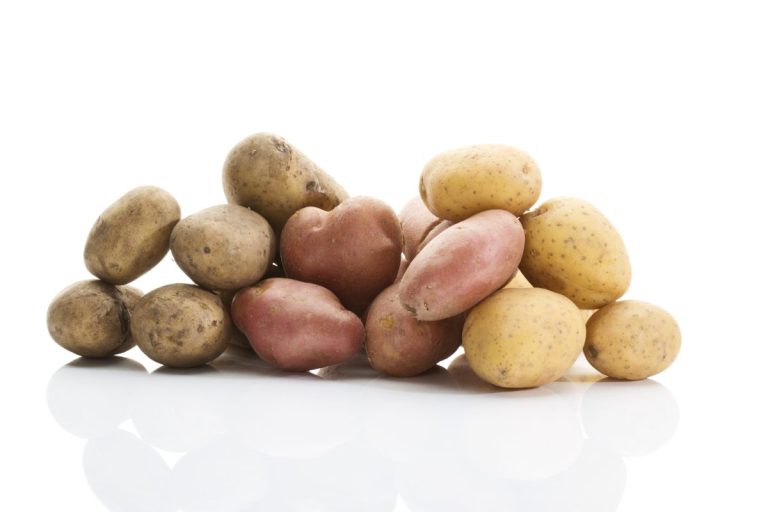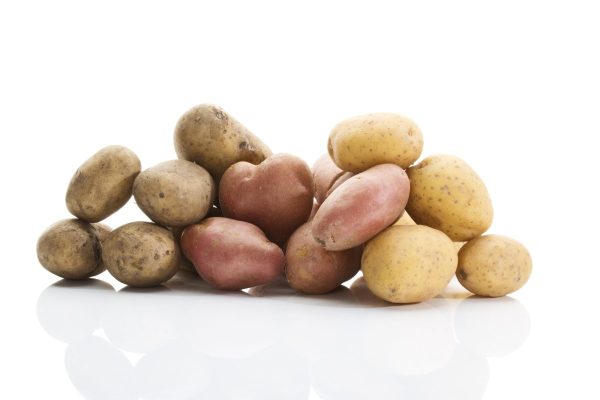 Potatoes vary in texture and flavor after being cooked, so it's essential to choose the right ones to make mashed potatoes. The best types of potato for mashing are Russet, Yukon Gold, and Yellow Finn varieties as they have low moisture content when boiled, which gives them a creamy texture once mashed.
What Do I Need To Make Mashed Potatoes?
Once you've picked out the perfect type of potato, just a few essential ingredients are needed to make the perfect mash.
Butter – for richness and creaminess
Salt and Pepper – for seasoning
Milk or Stock – for added moisture
Herbs and spices – such as garlic powder, thyme, or rosemary
Mashed Potato FAQs
How Long Should I Boil My Potatoes For?
It's advised that you boil whole potatoes with the skin still on until they are fork-tender which should take around 20 minutes, depending on how large they are cut into. However, you can peel them before if you struggle to remove their peels afterward.
If you're short on time, cooking smaller cubes can help speed up the process but ensure not to overcook them; otherwise, they'll end up mushy!
As we'll discuss before, steaming your potatoes might be best for the best-mashed potatoes.
What is the Secret to Good Mashed Potatoes?
Mashed potatoes are an all-time classic side dish that adds a comforting touch to any meal. But how do you ensure your mashed potatoes come out perfect every time?
The secret is all in the process!
Start by steaming the potatoes until they are soft and tender, then mash them with a ricer or masher for a smooth texture.
Be generous with butter; it adds a delicious richness and helps keep the potatoes from drying out.
Finally, add some cream or milk to give them extra creaminess and flavor.
With this simple process, your mashed potatoes will turn out perfectly creamy and flavorful every time!
Is milk or cream better for Mashed Potatoes?
Whether milk or cream is better for mashed potatoes often comes up when preparing this simple dish.
For those looking for a richer flavor and texture, the cream is the way to go, as it will lend richness and luxuriousness to your mashed potatoes.
If you want to keep things light and healthy, milk is the way to go as it will still provide the creamy texture but won't be overly heavy. Ultimately, your personal preference should decide which one you use.
Should you bake or boil potatoes for mashed potatoes?
There is a lot of debate on this. I have always been someone to boil my mashed potatoes, but many believe that taking them yields a fluffier and tastier dish.
According to Food52, though, it comes down o the type of potato and its starch content. For instance, high-starch potatoes soak up water quickly and can lose their shape went they are boiled. Steaming this type of potato is the best way to go. Medium starch potatoes hold their shape better, but steaming is still preferred. Lower starch potatoes are often referred to as "boiler potatoes," so they are ideal to be boiled as they don't lose shape!
What does adding butter to mashed potatoes do?
Adding butter to mashed potatoes helps to enhance their flavor and gives the potatoes a creamier texture.
Adding butter adds richness and depth, giving mashed potatoes an extra layer of decadence. It also helps bind the ingredients together, preventing the potatoes from becoming too dry or clumpy.
Additionally, butter can help keep mashed potatoes warm for extended periods.
Adding butter to mashed potatoes is a great way to boost flavor and texture – it's no wonder this classic combination has been around for a long time! Is there anything better than a huge bowl of mashed potatoes with butter dripping from the top? I know that's what our family always fights over!
Where can you make mashed potatoes?
Most traditionally, mashed potatoes are baked or boiled and then mixed in a pot with ingredients.
However, that's not the only way to accomplish delicious mashed potatoes. We love Instant Pot Mashed Potatoes, which makes the process foolproof. Slow cooker or crock pot mashed potatoes are also a great option.
Are mashed potatoes healthy?
Mashed potatoes can be a healthy part of a balanced diet. They are made with real potatoes, which are high in potassium and low in fat – making them a great source of complex carbohydrates. Additionally, they contain vitamins and minerals such as vitamin C and magnesium.
However, mashed potatoes can become unhealthy if they are laden with butter or sour cream. These additions will add to the dish's fat content and should be avoided or used sparingly. With limited additions like herbs and spices, mashed potatoes can make a healthy side dish.
What should you use to mash your mashed potatoes?
The best tool to mash mashed potatoes is a potato ricer or masher. This helps prevent gumminess and allows you to mash them to the right consistency more precisely.
With that said, many people do like to use a hand mixer or even a stand mixer, especially for large batches. We love our Kitchen Aid Mashed Potatoes recipe! You have to be a little more careful because they go from yum to gum in no time.
How many mashed potatoes per person?
You should generally plan on 1/2 lb of uncooked potatoes per adult and 1/4 lb per child. There will always be people who want more or less, but this generally yields an appropriate amount of mashed potatoes.
Here is a simple calculation that you can use if you have adults:
Amount of Potatoes = .5 x number of people
if you are including children, this calculation can be helpful
Amount of Motatoes = (.5xnumber of adults) + (.25xnumber of children)
Below I will share some different amounts. I will base this on adults only, so if you have children, you could get away with fewer.
How many mashed potatoes for 10?
You should get five pounds of uncooked potatoes.
How many mashed potatoes for 20?
You should get ten pounds of uncooked potatoes.
How many mashed potatoes for 30?
You should get 15 pounds of uncooked potatoes.
How many mashed potatoes for 40?
You should get 20 pounds of uncooked potatoes.
How many mashed potatoes for 50?
You should get 25 pounds of uncooked potatoes.
Tips For Making Perfect Mashed Potatoes:
Always use starchy potatoes – Starchy varieties tend to break down more easily when boiled and mashed, making them ideal for fluffy mashed potatoes!
Don't overcook – Overcooked potatoes will end up mushy, so test them with a fork before draining off the hot water.
Drain & dry – After boiling, it's important to drain off all excess liquid from your pot before adding in any other ingredients; otherwise, your mash will end up too wet and gluey. Then give your cooked potatoes a quick shake in the pot over heat to help remove any remaining moisture before mashing!
Mash well – Use either an electric mixer or keep it traditional with a wooden spoon/masher and make sure all lumps are worked out before serving!
Mashed Potato Storage
How Do I Store Leftover Mashed Potatoes?
Any leftover mash should be stored in an airtight container in the fridge for up to 4 days.
How long do mashed potatoes last for?
Mashed potatoes will generally last 4-5 days in the refrigerator. THey can start to get dry, though, especially if they aren't stored properly.
Can you freeze mashed potatoes?
You can also freeze mashed potatoes so long as they're cool first then placed into freezer bags/containers before being put away.
When ready to eat, thaw at room temperature then heat through either in the microwave or oven until piping hot throughout!
How can you reheat mashed potatoes?
Reheating mashed potatoes is easy and can be done in several ways.
The easiest way to reheat mashed potatoes is to use the microwave.

Just add the potatoes to a microwave-safe dish with a tablespoon or two of liquid, such as milk or broth, and heat on high for 2-3 minutes or until heated through.

You can also reheat mashed potatoes in the oven.

Preheat your oven to 350 degrees F.
Place your mashed potatoes in an oven-safe dish, then top with some butter or olive oil if desired.
Cover the dish with foil and bake for 20-25 minutes or until heated through.

Finally, you can reheat mashed potatoes on the stovetop by adding them to a saucepan with some butter and stirring over medium heat until they are hot all the way through.
What Can I Add To My Mash?
We love adding a variety of spices and flavors to our mashed potatoes. As previously mentioned, butter, salt, pepper, and milk are the most common items.
However, you can also add:
Chives
Parsley
Thyme
Oil (instead of butter)
Garlic Powder
Onion Powder
Bacon Bits
Cheese
Chives
If you want some really doctored-up mashed potatoes, you will probably enjoy our twice-baked mashed potatoes recipe.
Best Mashed Potato Recipes
The Best Mashed Potato Recipes
Here are our favorite mashed potato recipes. There is truly something for everyone in this collection!
Mashed Potato Alternatives
Mashed potato alternatives can be a great way to mix up your typical side dish and switch up the same old routine.
One great alternative is roasted root vegetables, like sweet potatoes, parsnips, turnips, or carrots.
These veggies are high in fiber and packed with essential vitamins and minerals.
Roast them in the oven for around 40 minutes at 375 degrees Fahrenheit until they're softened and crispy on the outside.
Once done, you can mash them up similarly to mashed potatoes and top with butter or gravy, depending on your preference.
Our savory sweet potatoes are absolutely delicious!
Another option is mashed cauliflower. This veggie has a mild flavor that pairs well with butter and other seasonings.
To make it, simply cook some cauliflower florets until they're soft enough to mash.
Then add them to a food processor with some cream cheese, butter, garlic powder and salt before pulsing until creamy.
Serve it as you would regular mashed potatoes!
Lastly, if you're looking for something heartier than traditional mashed potatoes try making mashed lentils.
Start by cooking some brown or green lentils for about 20 minutes in salted water.
Add them to a food processor along with butter, salt, and pepper, and process until combined but still slightly chunky in texture.
Top this off with fried onions and freshly chopped herbs for an extra flavorful side dish!
We hope this article has helped answer any questions you might have had about making mashed potatoes successfully every time! With these simple tips & tricks, there's bound to be no excuses not to whip up roast dinners complete with dreamy creamy mash… Enjoy!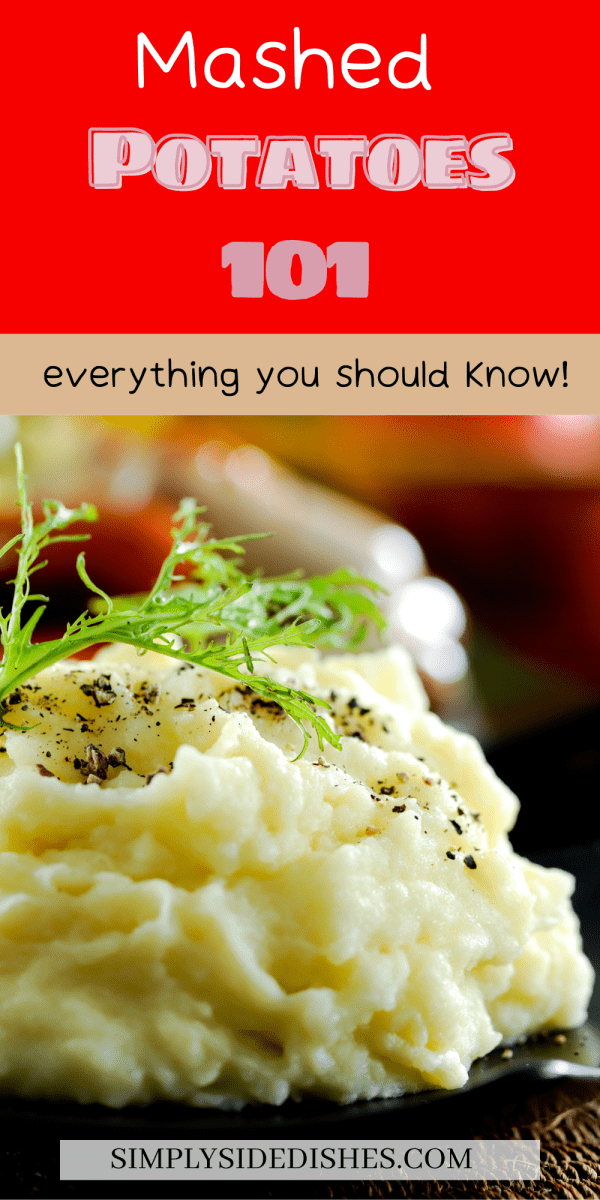 About the Author
Latest Posts
Katie Clark is a mom of three with a passion for creating home-cooked meals every night for her family. She has learned the skill of cooking from the time she was young and comes from a long-line of women who love to cook. Over the years, she has developed this skill to not only help her family but thousands around the world with her popular copycat recipes, jello salads, and twists on traditional favorites. She has a degree in journalism and loves to help others succeed in getting dinner on the table!