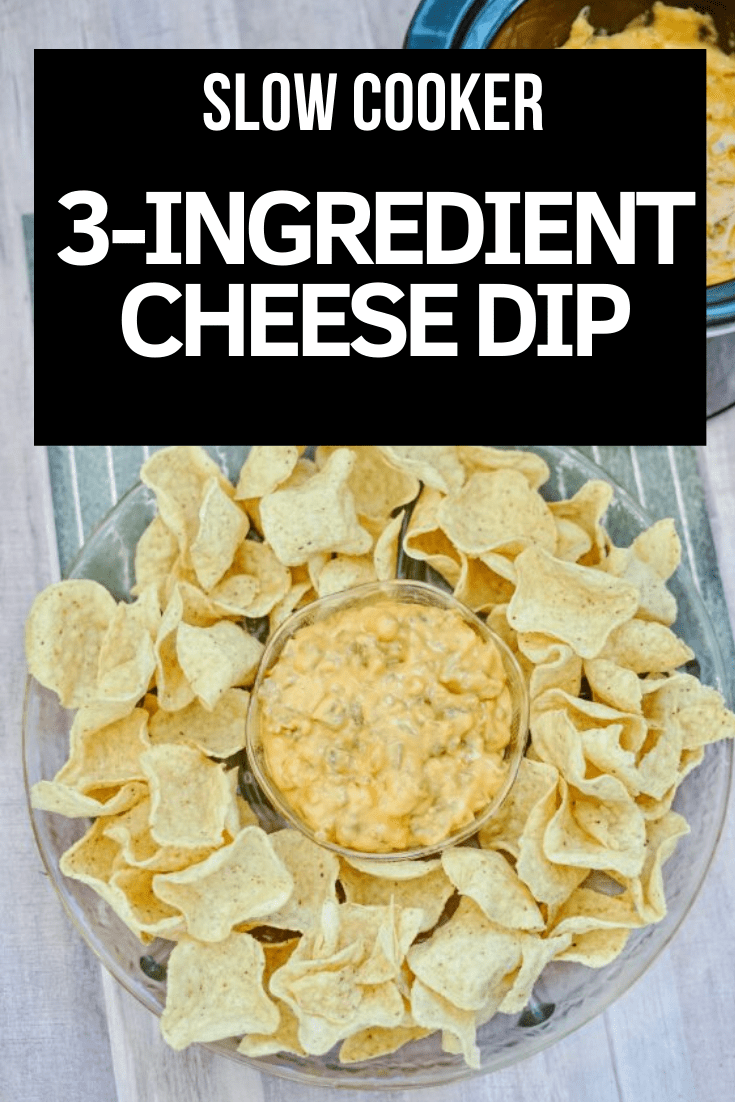 This easy crockpot cheese dip will blow your mind! It's so easy and delicious, and it's made even better with sausage. Everyone will be asking for the recipe!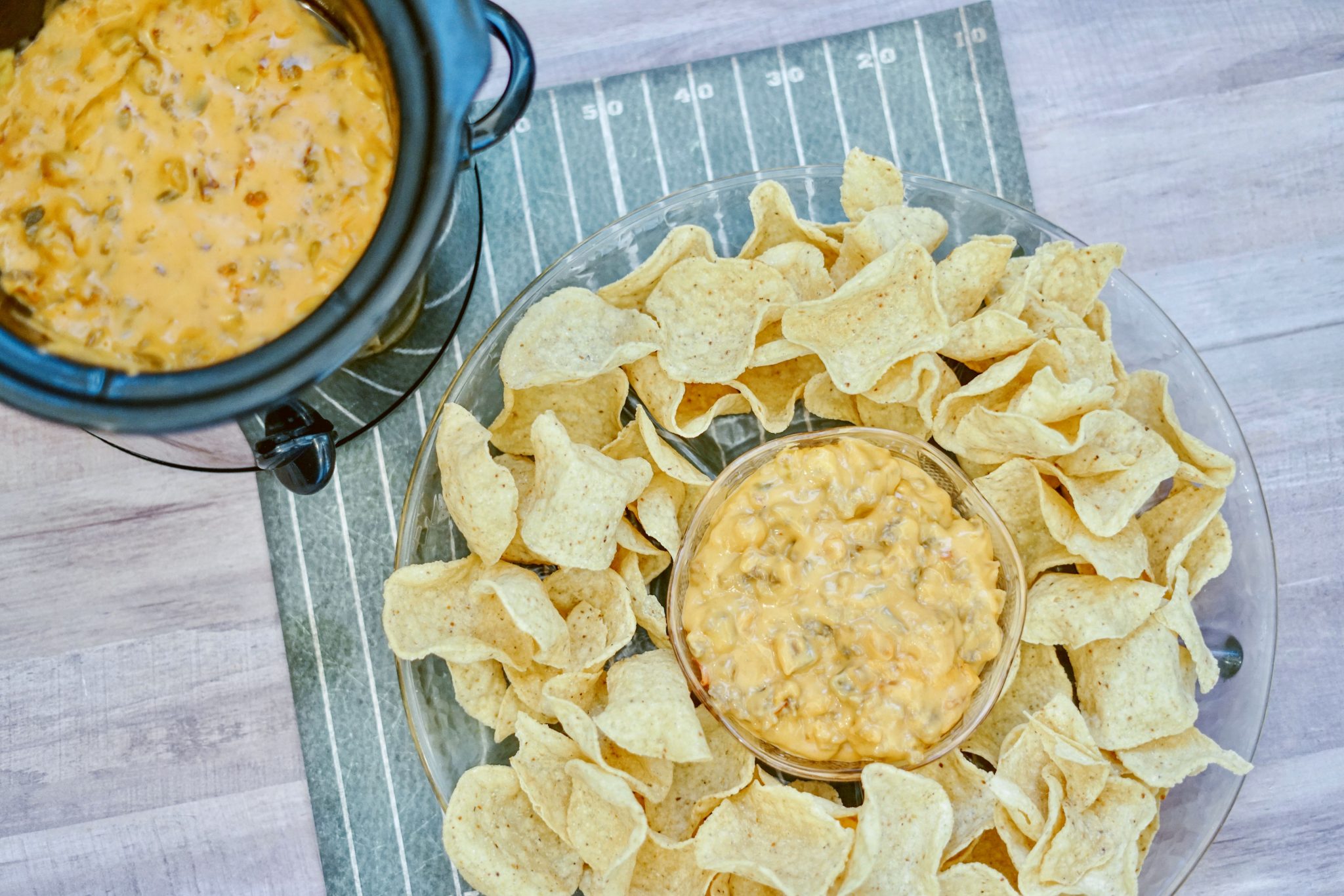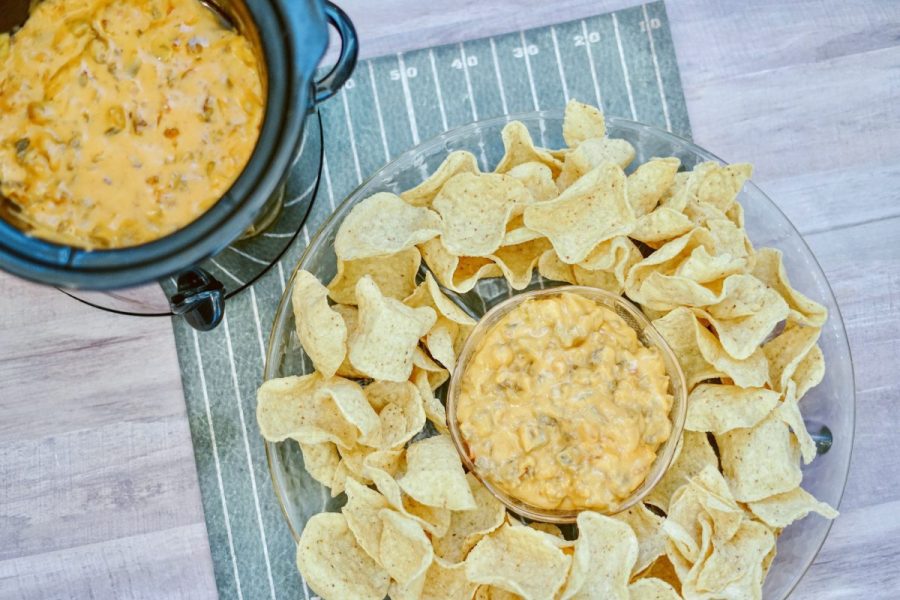 Sausage and Cheese Dip in Crock Pot
Two of my favorite words when it comes to making an appetizer: easy and crockpot.
More specifically Crock Pot Cheese Dip. Crock Pot Sausage Cheese Dip at that.
It might just be one of the most requested dishes at our family gatherings.
Using your crockpot to mix sausage and cheese together will become your go-to side dish.
This uses Aldi's cheese melt, but you can easily just use Velveeta. Whatever you want!
When you think comfort food- this slow cooker cheese dip should be at the top of your list.
It's that time of year when you probably have appetizers and side dishes on the brain. If you're like me- you enjoy hosting and try hard to provide yummy dishes for your family and friends.
This sausage and cheese dip in a crockpot is no exception.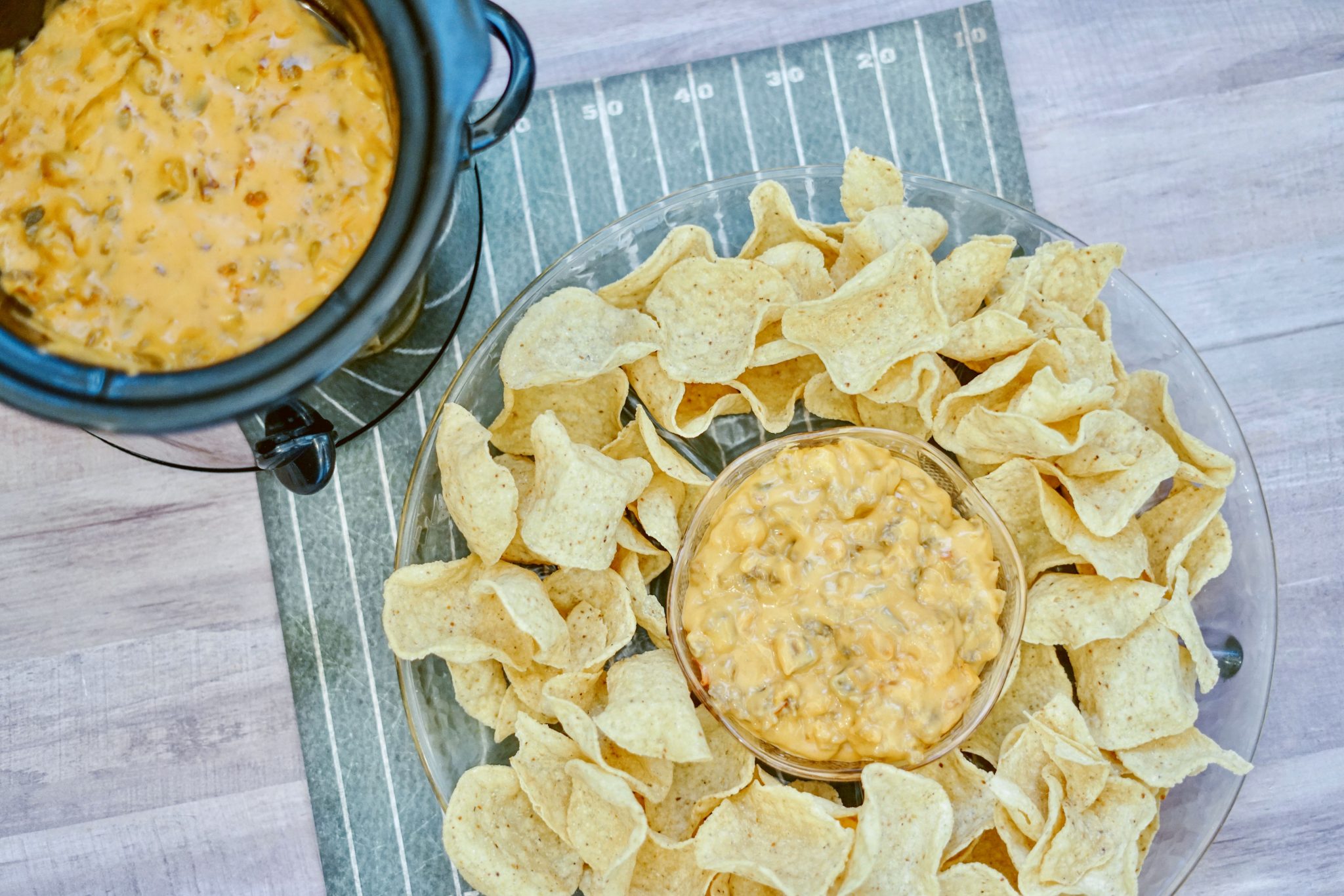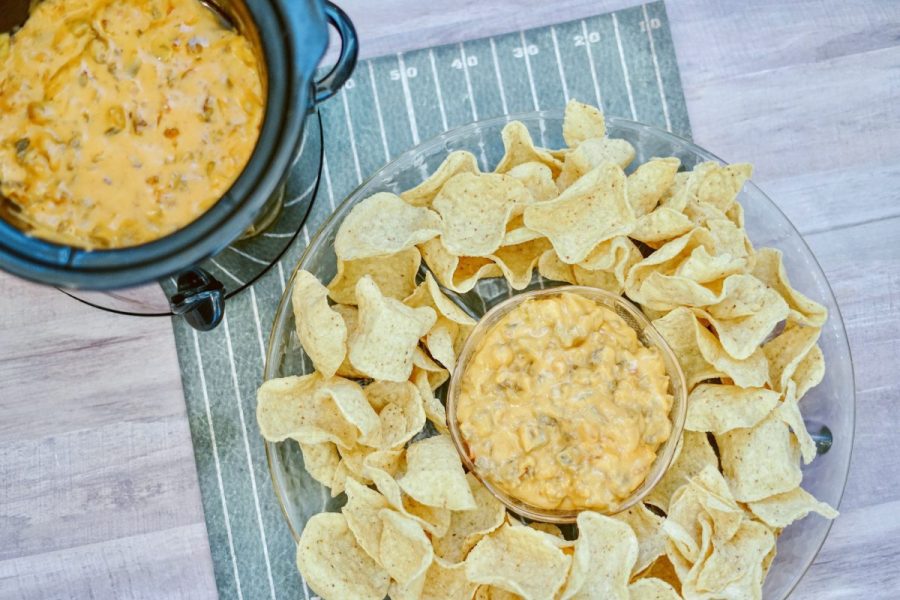 It will become an instant classic with its creamy texture and bold flavor- and don't be surprised if it's gobbled up right away!
Never miss a recipe!
Signup to always have the latest and greatest side dish recipes that always disappear first!
And as a bonus- you only need three ingredients which make it an affordable dish for a crowd! You could easily double or triple this batch and still not break the bank.
What Can I Serve With This?
Lucky for you- the options are limitless!
What would you enjoy dipping into creamy cheese and sausage? I'm pretty sure if you would like it- anyone else would too.
If you're looking for ideas- I have you covered.
tortilla chips
carrot sticks
celery sticks
crusty bread pieces
baked potatoes
bell Peppers
broccoli
pita chips
bagel chips
If you are looking for other entrees or drinks to serve with it try one of these
Crock Pot Starbucks Caramel Apple Cider
Simple Chicken Salad Sandwiches
Substitutions
While I prefer salsa there is another option you can use in its place.
You could use a can of Rotel brand diced tomatoes and green chilies – this is always a popular combination with cheese melt.
A lot of people just like the salsa + cheese combination and totally omit the sausage. You could use sliced sausage instead (opt for a chicken sausage for a slightly healthier option).
FAQ
What crockpot do you use? I have a couple of different ones, but the one I use most frequently is the Ninja Cooking System. It's rather pricey, though. I think this one from Hamilton Beach looks great.
Can I substitute something for the Velveeta? Here are some substitutes to consider.
Can I double, triple, etc. this recipe? Absolutely!
Can I reheat this cheese dip? Yes, just reheat in your crock pot slowly!
Is there any way to make this vegan? I have not made a vegan version, however, my friend Megan just released this bomb diggity vegan, dairy-free cheese dip that looks amazing. It's nut-free, too!
Slow Cooker Cheese Dip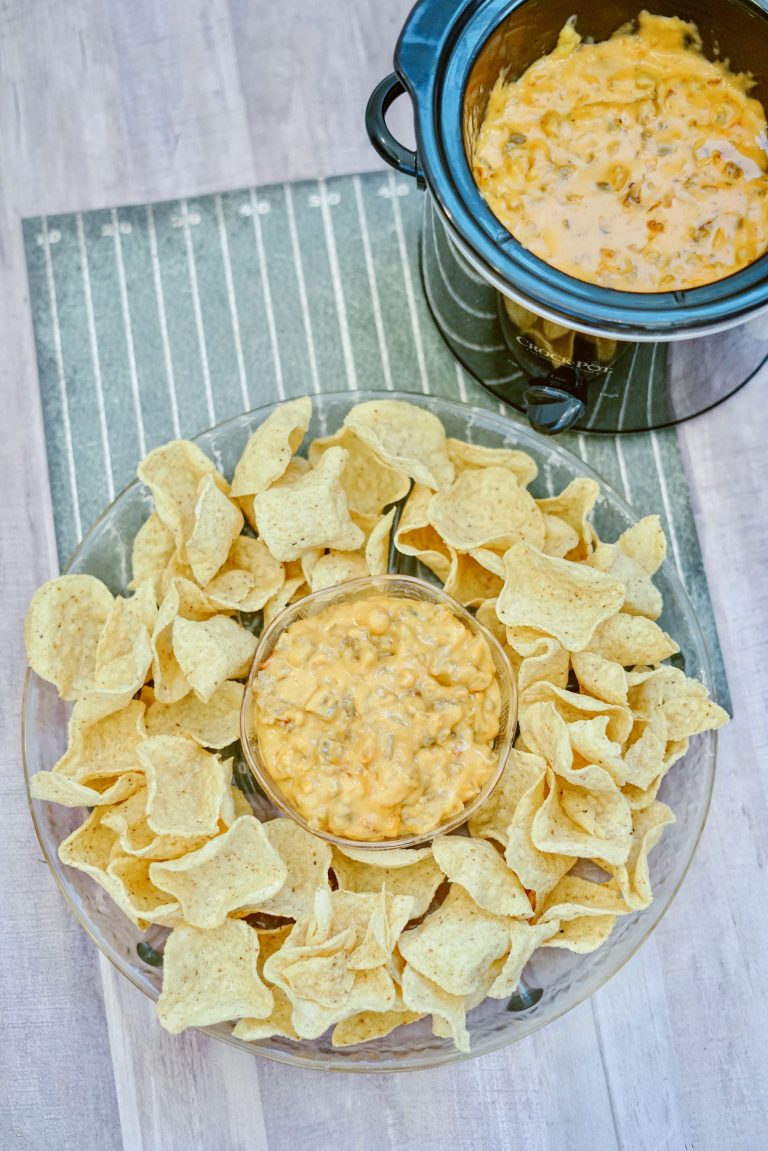 Ingredients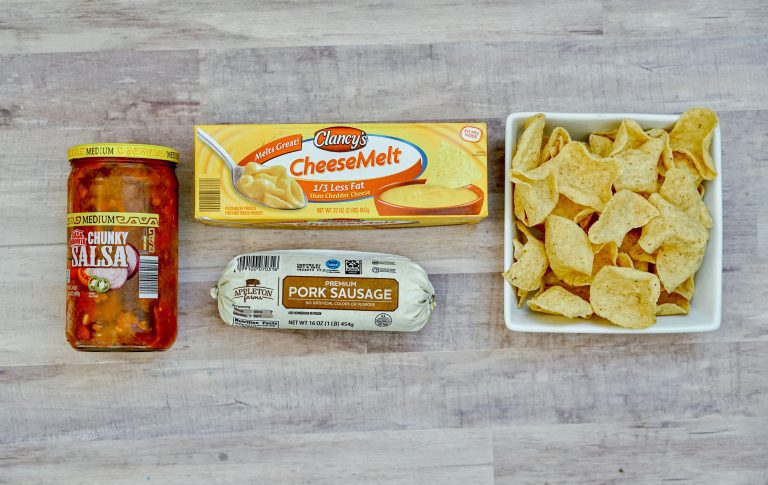 32oz cheese melt or Velveeta
24oz Can Salsa
16oz Sausage
Instructions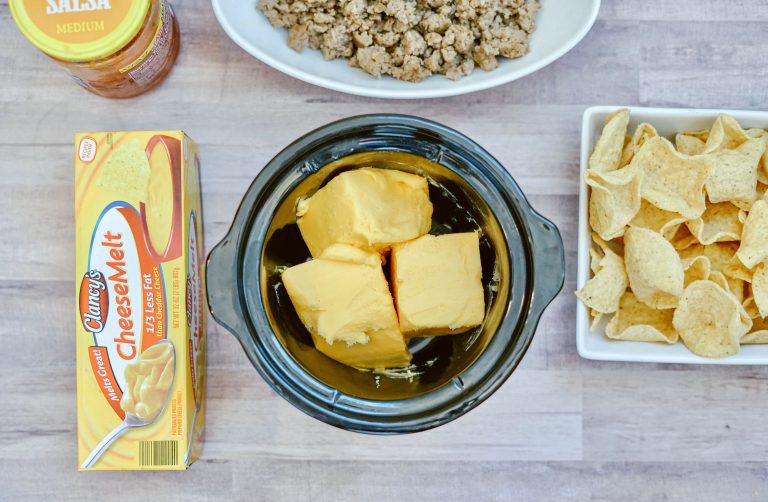 Place Cheese melt in crockpot. Depending on size of crockpot, you may need to slice up the cheese melt.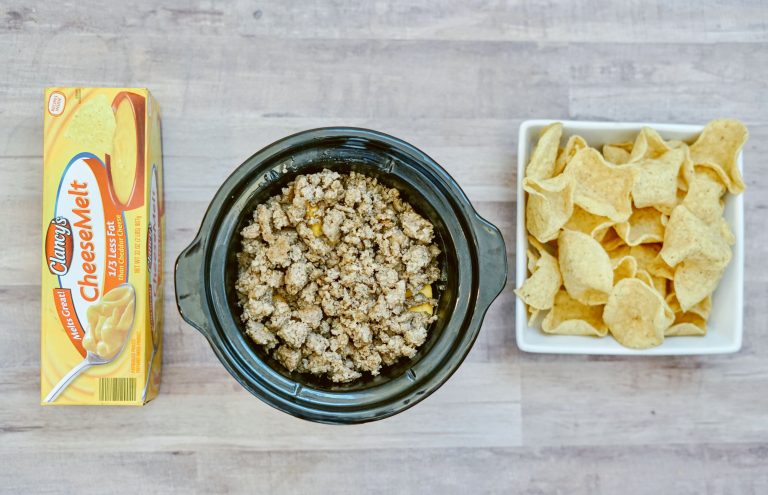 Cook and crumble the sausage and then place in the crockpot with the cheese.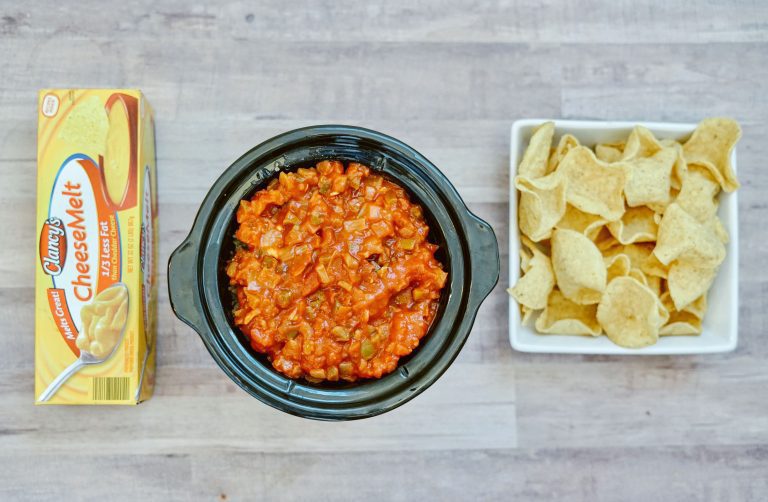 Pour in the jar of salsa.
Cover and cook on high for 2-3hrs or until cheese is fully melted.
Stir.
Serve with tortilla chips & enjoy
Crockpot Sausage Cheese Dip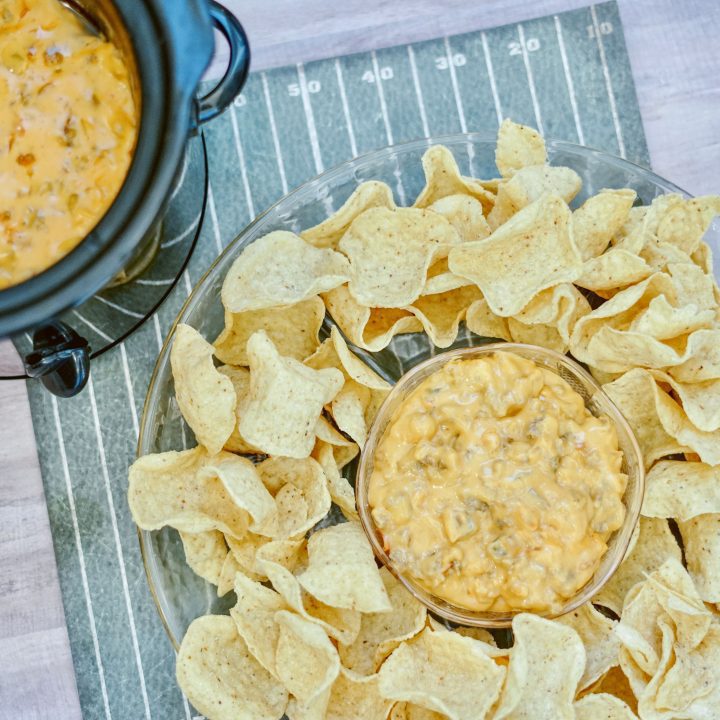 Easy Crockpot Cheese Dip with Sausage
Total Time:
3 hours
10 minutes
Ingredients
32oz cheese melt or Velveeta
24oz Can Salsa
16oz Sausage
Instructions
Place Cheese melt in crockpot. Depending on size of crockpot, you may need to slice up the cheese melt.
Grill the sausage and then place in the crockpot with the cheese.
Pour in the jar of salsa.
Cover and cook on high for 2-3hrs or until cheese is fully melted.
Stir.
Serve with tortilla chips & enjoy