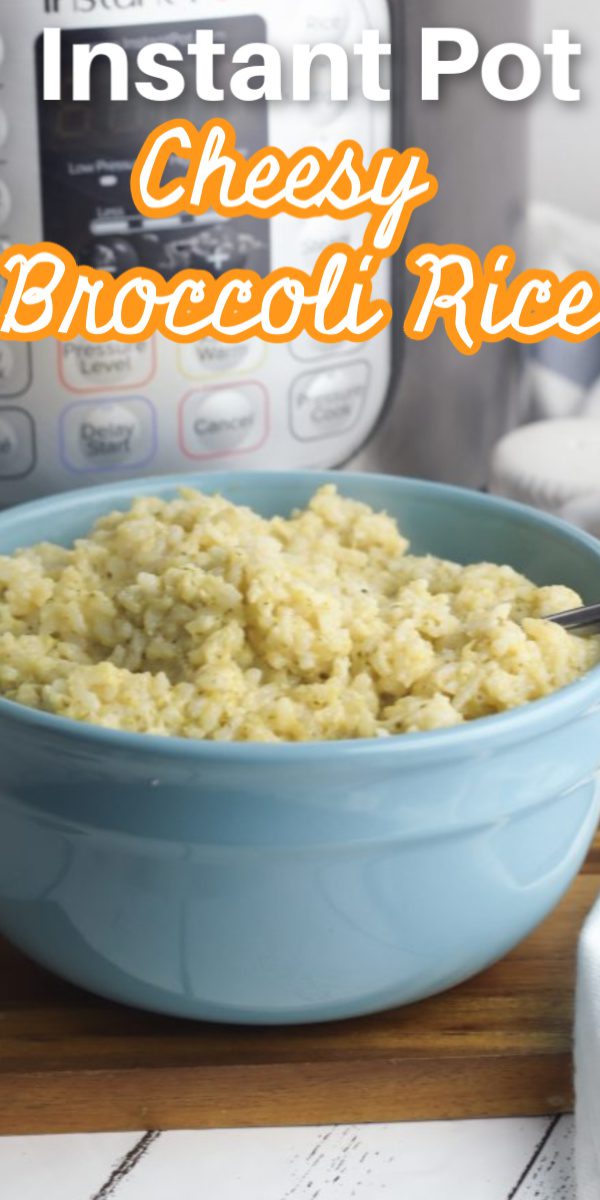 This Instant Pot cheesy broccoli rice is so easy to throw together. It's full of flavor and makes for a great side dish!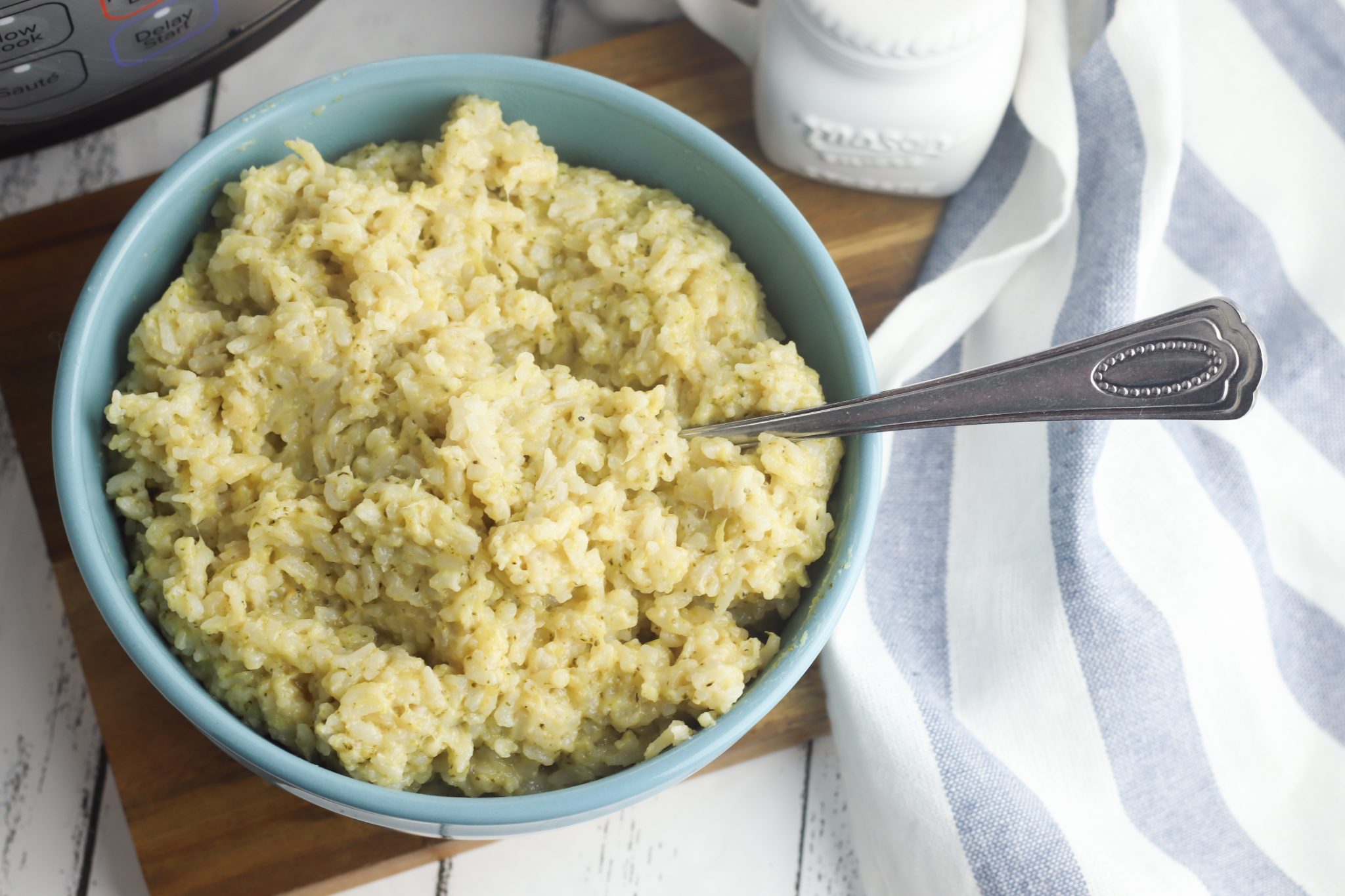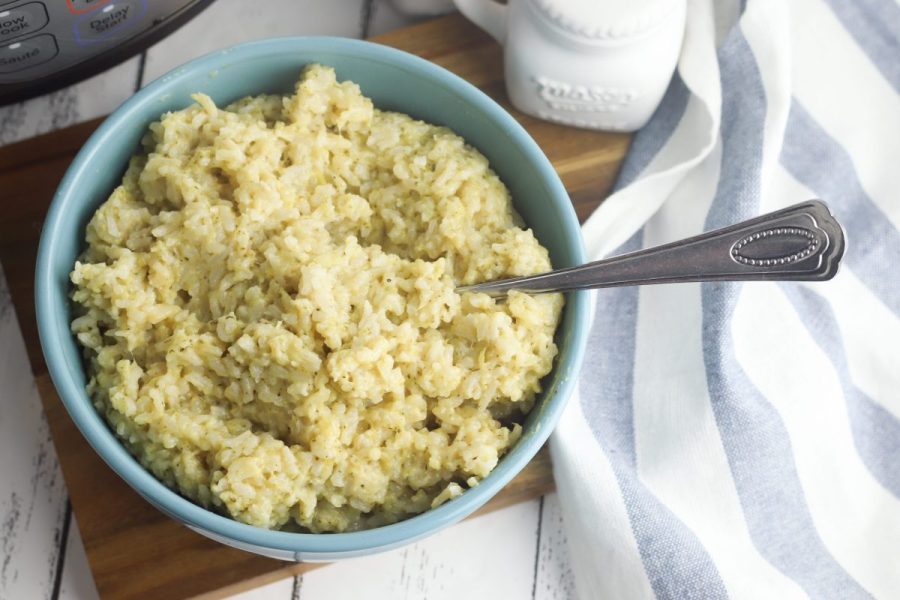 Cheesy broccoli and rice is a classic side that's so versatile! It's perfect for a big family get-together but also tastes great as a side for dinner.
But putting together a classic broccoli and rice casserole on a weeknight might be a little more work than you'd like to put in.
What if I told you that you could enjoy cheesy broccoli and rice without all the hard work?
This simple Instant Pot cheesy broccoli and rice tastes just as amazing as a cheesy broccoli and rice casserole, but it's ready in half the time and with half the effort.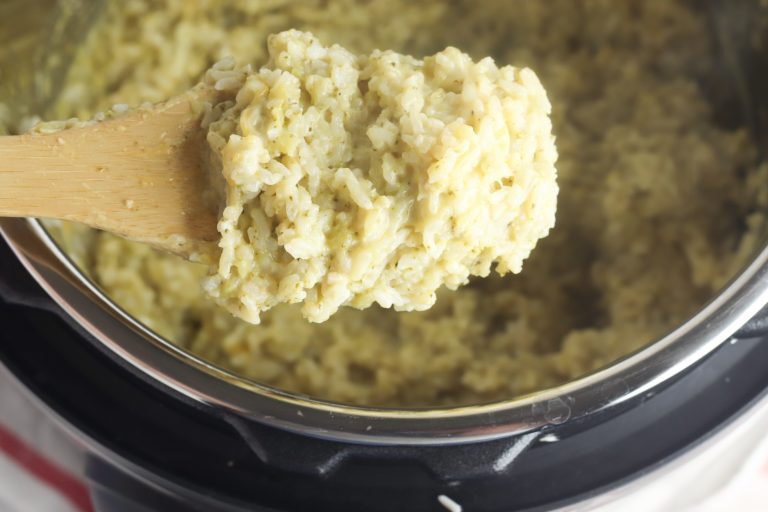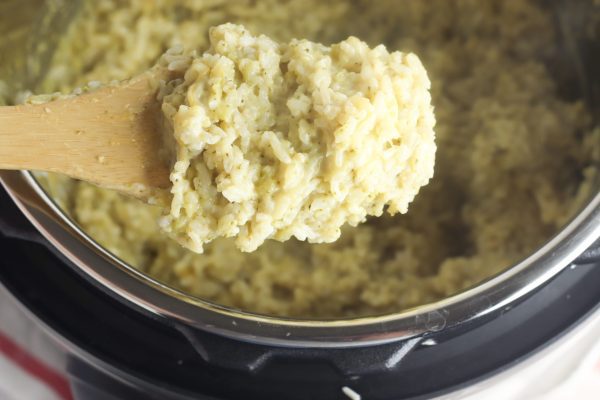 Ingredients for Cheesy Broccoli Rice
Making cheesy broccoli rice in the Instant Pot uses similar ingredients to those in the casserole version. To make broccoli and rice in your Instant Pot, you'll need:
Long grain white rice
Chicken broth
Milk
Seasonings (salt, garlic powder, pepper, and paprika)
Butter
Frozen broccoli
Monterrey jack cheese
How to Make Cheesy Broccoli and Rice in the Instant Pot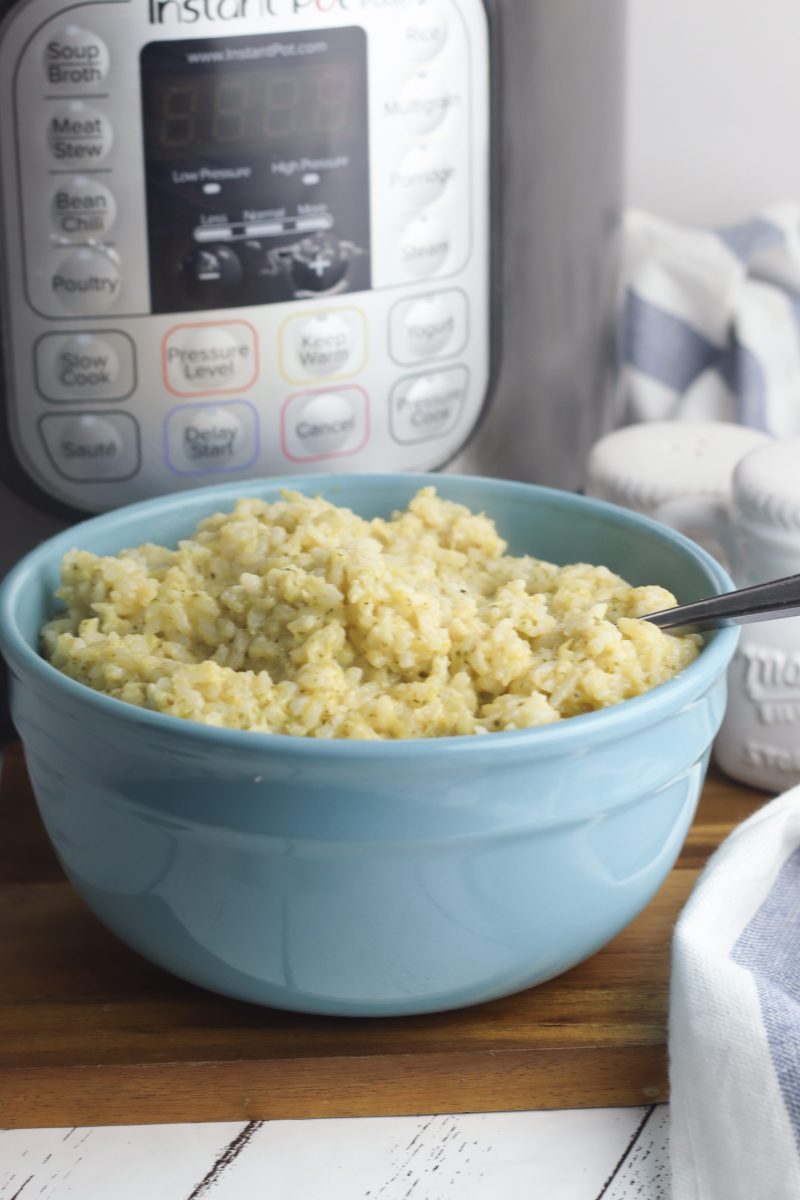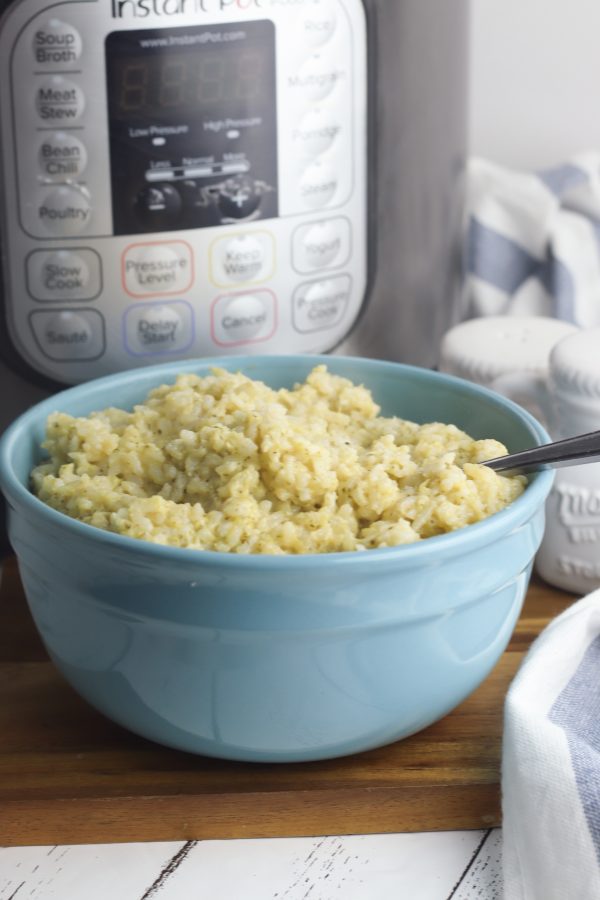 Using the Instant Pot is one of my favorite ways to cook rice. When done correctly, rice cooked in the Instant Pot is nice and fluffy. And that delicious texture combined with the creaminess of the cheese sauce in this simple recipe is so yummy.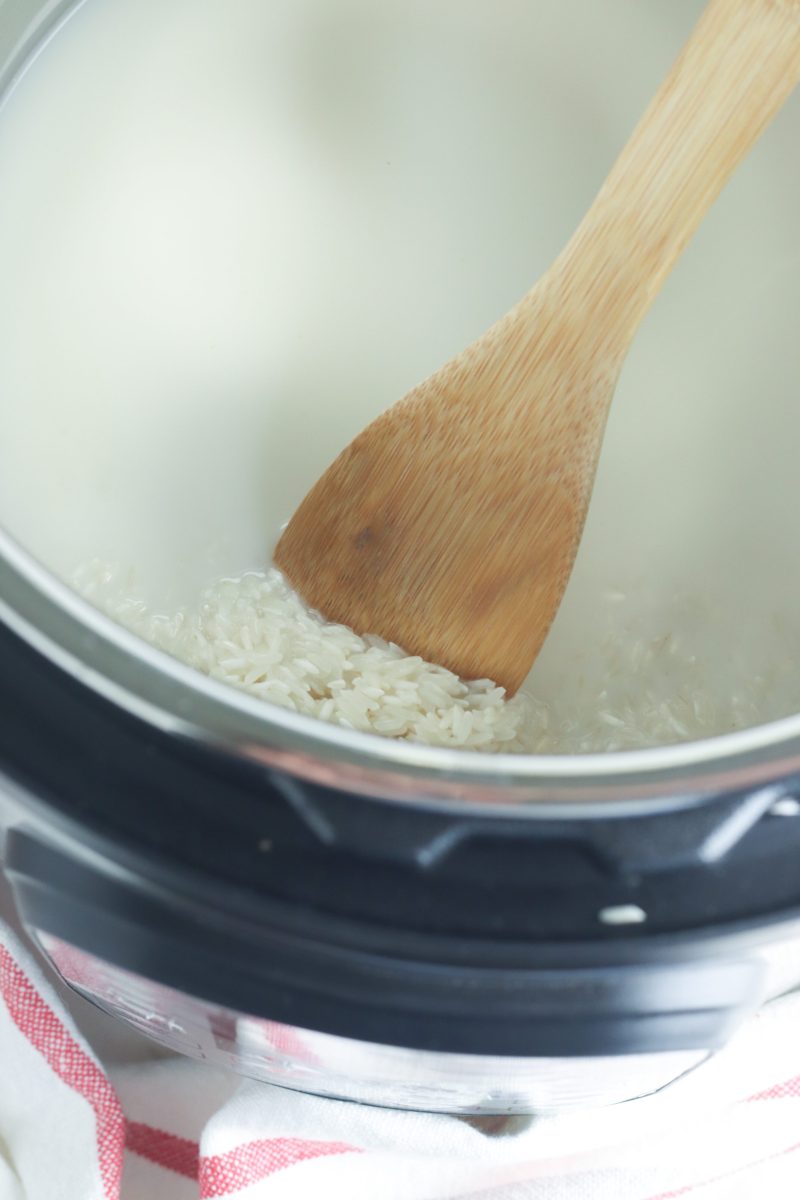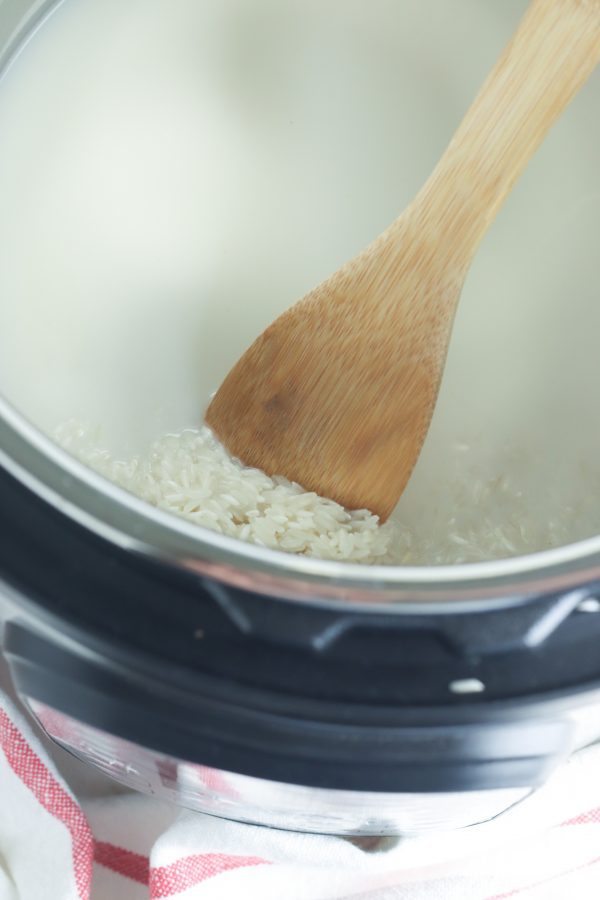 To make this easy casserole in the Instant Pot, start by filling your pot with rice. Add the chicken broth and milk and give the ingredients a few stirs – just enough to combine them.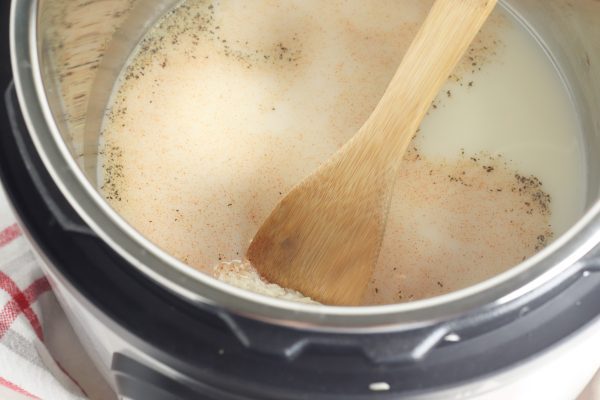 Sprinkle in your seasonings, including the salt, garlic powder, pepper and paprika. Stir again until all the ingredients are combined.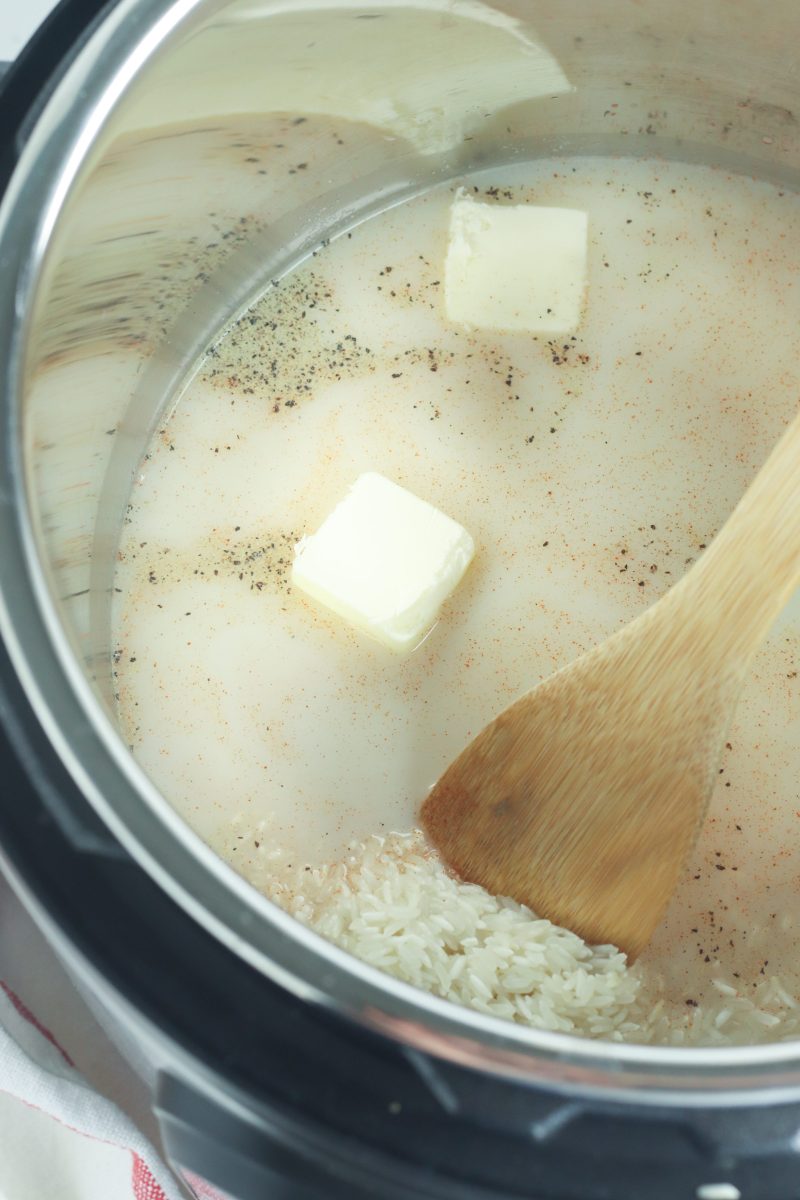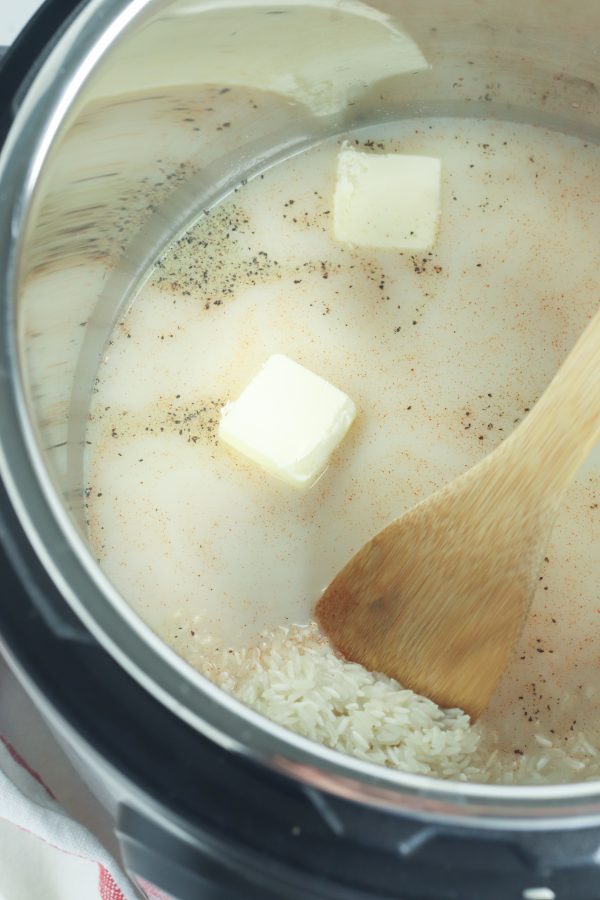 Make sure your butter is cut into small cubes, then add it to the pot along with the frozen broccoli.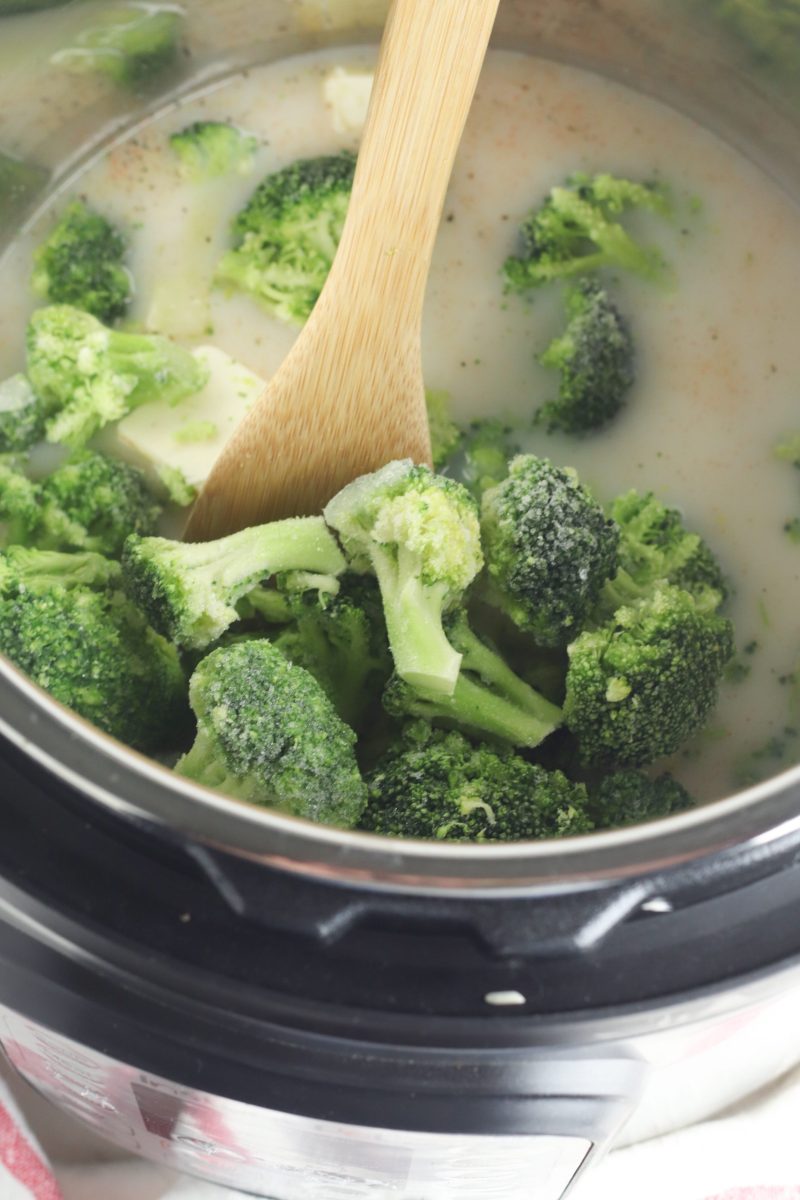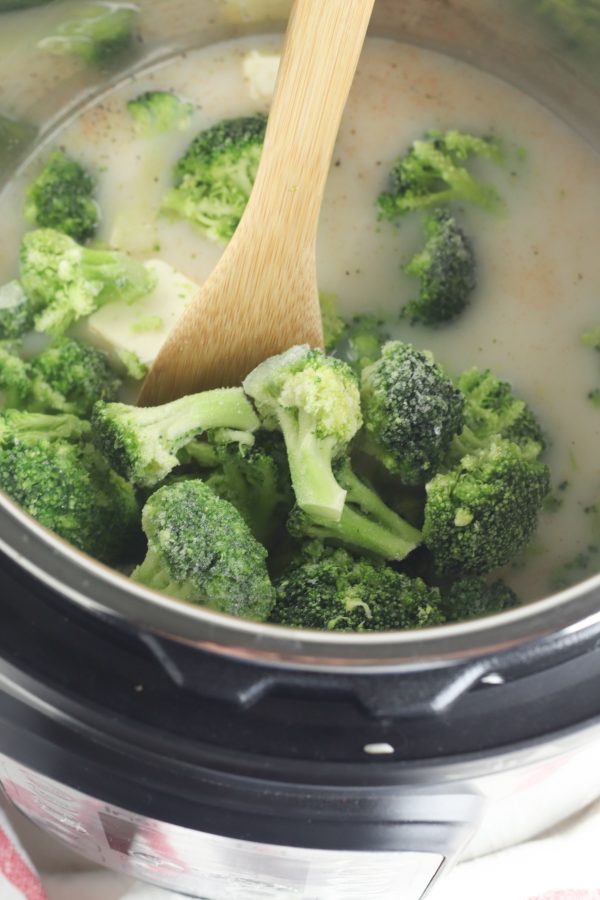 Give all the ingredients one more stir to ensure all your rice and broccoli are fully submerged in the liquid.
Place the lid on the Instant Pot and seal the vent. Set the pot to pressure cook on high for 10 minutes.
When the cook time is up, leave the pot alone and allow it to do a natural release for around 10 minutes.
After the 10 minutes is up, carefully unseal the vent and finish releasing the remaining pressure inside the pot.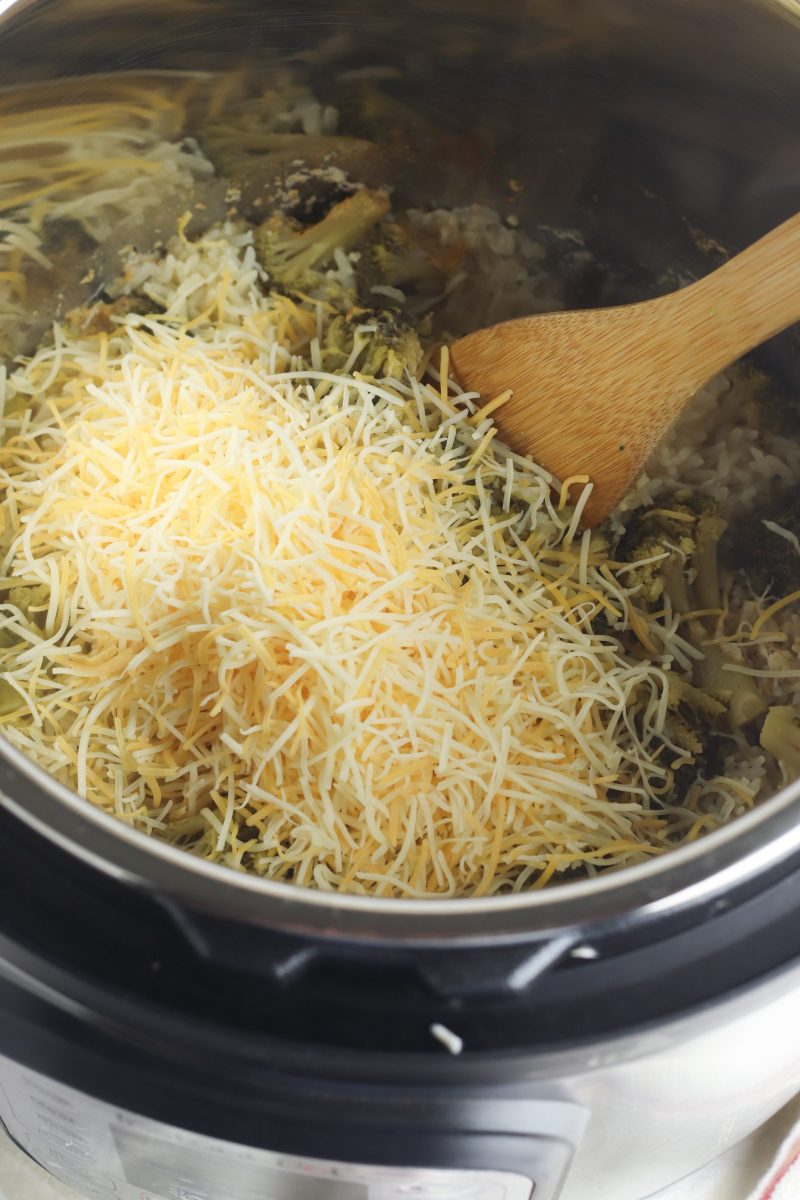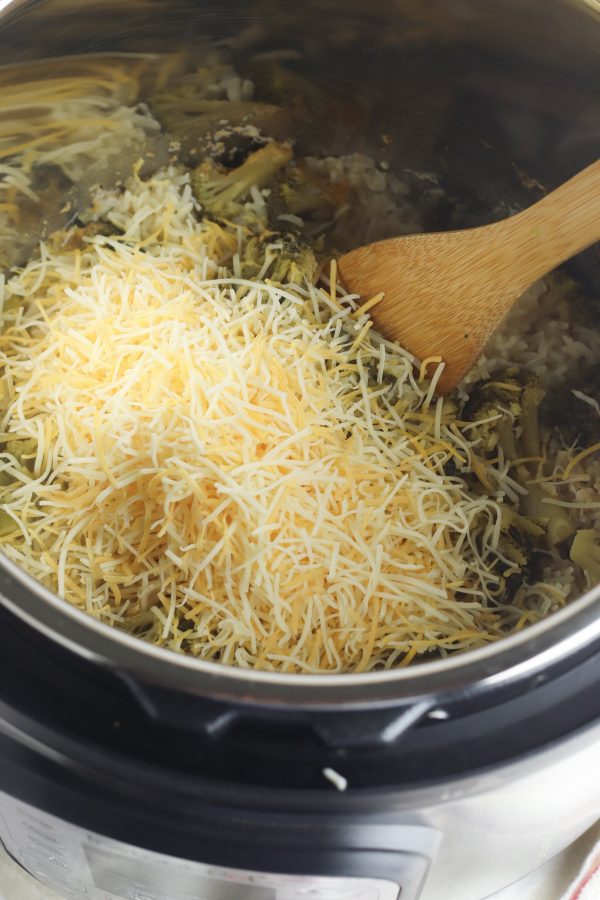 When all the pressure has been released, remove the lid from the Instant Pot. Sprinkle the cheese into the pot and stir it into the rice.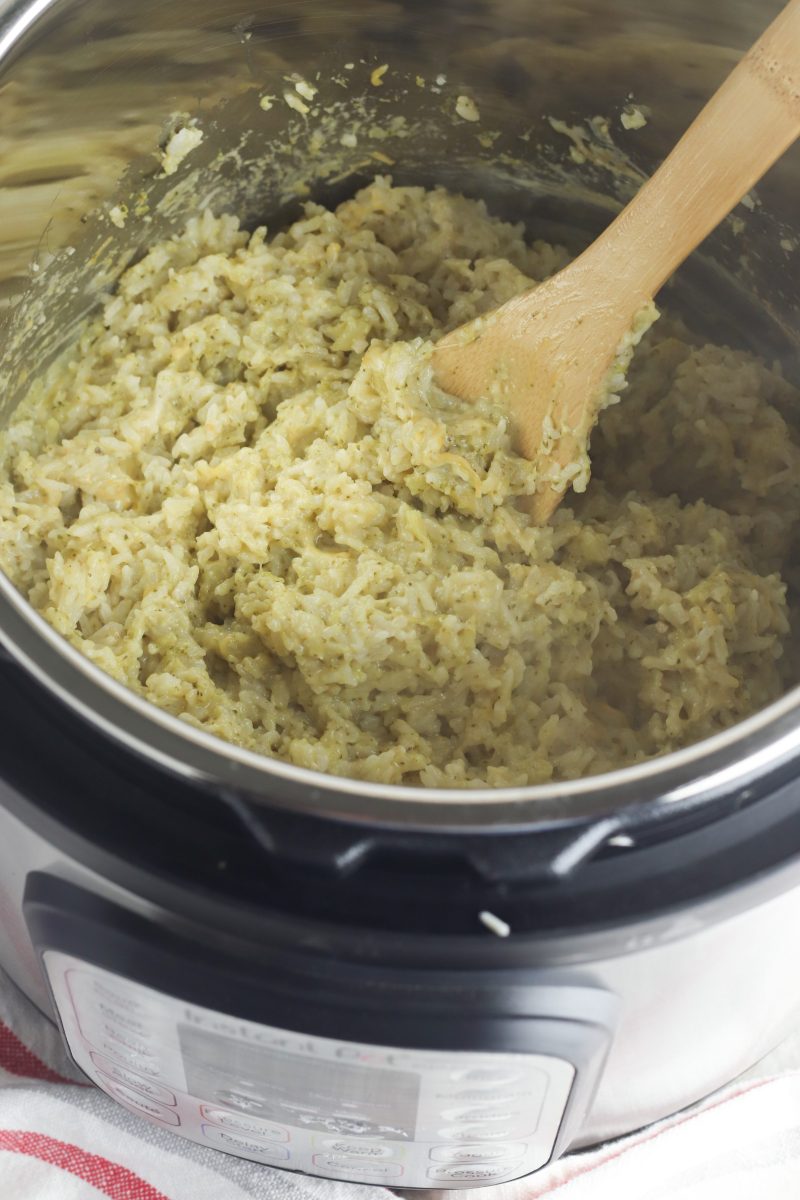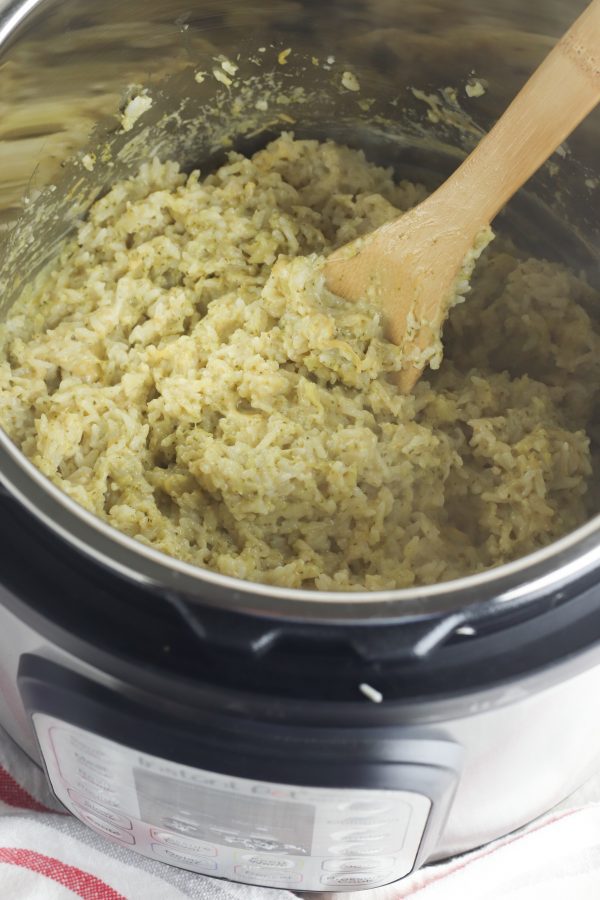 Continue stirring until the cheese is melted and well combined with all the rice and broccoli. Serve immediately after the cheese is mixed in.
Cheesy Broccoli and Rice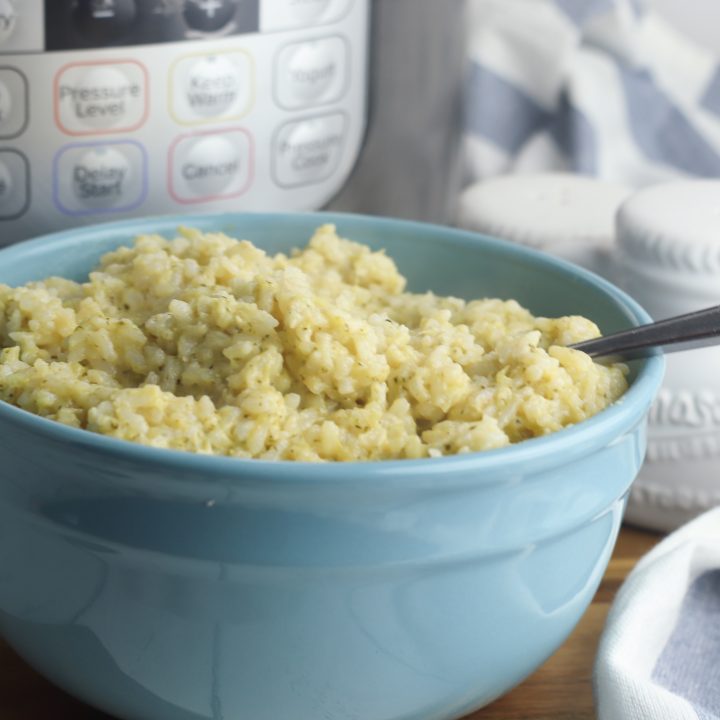 Instant Pot Cheesy Broccoli and Rice
Additional Time:
3 minutes
Ingredients
2 cups long-grain white rice
1 cup chicken broth
1 cup milk
1 teaspoon salt
1 teaspoon garlic powder
½ teaspoon pepper
½ teaspoon paprika
2 tablespoons butter
1 12-ounce package frozen broccoli florets
2 cups shredded Monterrey jack cheese
Instructions
Add rice to bowl of Instant Pot. Top with chicken broth and milk.
Season with salt, garlic powder, pepper, and paprika.
Add butter and frozen broccoli. Stir to combine.
Place the lid on the Instant Pot and seal the vent. Set to cook on high pressure for 10 minutes.
When the cook time is up, do a natural release for 10 minutes, then manually release the remaining pressure.
Remove the lid from the pot and add the cheese. Stir to combine.
Nutrition Information:
Yield:

6
Serving Size:

1
Amount Per Serving:
Calories:

313
Total Fat:

19g
Saturated Fat:

11g
Trans Fat:

1g
Unsaturated Fat:

6g
Cholesterol:

55mg
Sodium:

849mg
Carbohydrates:

23g
Fiber:

2g
Sugar:

1g
Protein:

14g
Please verify this information with your preferred nutrition calculator.
About the Author
Latest Posts
Katie Clark is a mom of three with a passion for creating home-cooked meals every night for her family. She has learned the skill of cooking from the time she was young and comes from a long-line of women who love to cook. Over the years, she has developed this skill to not only help her family but thousands around the world with her popular copycat recipes, jello salads, and twists on traditional favorites. She has a degree in journalism and loves to help others succeed in getting dinner on the table!