Hey there! I'm Katie Clark, and I'm the main recipe creator behind Simply Side Dishes. I wear many hats in life – I'm a doting mom to three energetic boys, a devoted wife, and a Colorado native with an insatiable passion for home cooking. I'm also an International Board Certified Lactation Consultant, and I love sharing yummy recipes with families I work with.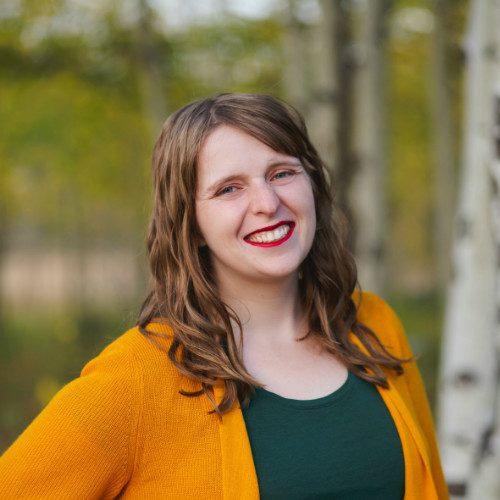 My culinary journey began right here in the heart of Colorado, where I've spent my entire life perfecting the art of home cooking. My mom said one of the reasons she missed me most when I went to college was because she had to start making dinner again. As a self-taught home cook, I've learned that the most cherished moments often revolve around the dinner table. Family gatherings, cozy evenings, and shared laughter – these are the memories that truly matter.
My deep-rooted love for family and wholesome, traditional recipes has been the driving force behind Simply Side Dishes. I believe that a well-prepared side dish has the power to transform any meal into a memorable feast. It's not just about sustenance; it's about creating an experience.
I love a new and exciting recipe, but my heart and passion truly lies with sharing tried and true favorites – such as green bean recipes and jello salads. I'm also a bread-a-holic, so you're certain to find a few bread recipes here that you'll love as well. I can never go to a restaurant without thinking, "How can I make this at home?", and I share my favorite restaurant copycat side dishes on a regular basis.
What sets Simply Side Dishes apart is my dedication to sharing time-honored recipes that have been passed down through generations. These are dishes that evoke nostalgia, transporting you to a simpler time. Every recipe I offer is a labor of love, curated to enhance your family's mealtime traditions.
Beyond my role as a mom and home cook, I find immense joy in exploring the great outdoors, playing games with my boys, and nurturing my faith in God and Jesus Christ. These elements of my life infuse every recipe, adding a dash of warmth and love to every bite.
Thank you for joining me on this culinary journey. Here at Simply Side Dishes, I'm excited to share the flavors of Colorado and the joy of family meals with you. So, pull up a chair, savor the aromas, and let's create unforgettable memories, one side dish at a time.
Feel free to contact me!